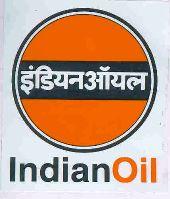 Saddled with one of the largest debts for an Indian company, Indian Oil Corporation has accumulated dues of more than Rs 98,000 crore (Rs 980 billion).

The company is likely to lose Rs 21,000-22,000 crore (Rs 210-220 billion) in revenue during the quarter ending December 31.

Sale of subsidised diesel and cooking fuels has put the company under pressure, forcing it to borrow to meet its working capital requirement.

The company would be incurring an additional Rs 3,000 crore (Rs 30 billion) financing cost during the current financial year, R S Butola, chairman and managing director, told Business Standard.

Indian Oil's borrowing stood at Rs 75,000 crore (Rs 750 billion) at the end of 2011-12. Till 2010-11, the interest cost was Rs 2,670 crore (Rs 26.7 billion), but it rose to Rs 5,600 crore (Rs 56 billion) in 2011-12.

"Even if the government sanctions money this year to offset losses and releases it next year, we will not get compensation for the finance cost.

"We expect it to be more than Rs 8,000 crore (Rs 80 billion) this year. So, in two years, the impact of borrowings has risen by Rs 6,000 crore (Rs 60 billion).

"Refineries do not have that kind of profit margin," said Butola.

Delayed compensation and rising working capital requirement force oil marketing companies to resort to borrowings.

This
year has been particularly bad. Hindustan Petroleum, too, has seen its borrowings rise to Rs 39,000 crore (Rs 390 billion).
"Delayed subsidy release is the main reason behind mounting debt," said B Mukherjee, director (finance) HPCL.
"He said the diesel price rise in September helped only marginally, and the benefits of capping subsidised LPG cylinders were yet to kick in, since most of the current sale was within the six-cylinder cap.
"Indian Oil incurred losses of Rs 12,840 crore (Rs 128.4 billion) in the first six months, the highest ever by any company.
The company incurred under-recoveries of Rs 45,914 crore (Rs 459.14 billion), of which Rs 16,100-crore (Rs 161-billion) subsidy has been sanctioned, and a discount of Rs 16,200 crore (Rs 162 billion) was given by upstream oil and gas producing companies, leaving Indian Oil with an unmet under-recovery of Rs 13,600 crore (Rs 136 billion).
Together with Hindustan Petroleum Corporation and Bharat Petroleum, the industry revenue loss, known as under-recovery, was Rs 85,500 crore (Rs 855 billion) in the first half of the financial year.
Of this, Rs 30,000 crore (Rs 300 billion) was sanctioned by the government and another Rs 30,000 came from upstream companies.
With diesel prices Rs 9.28 below the market price (subsidised LPG cylinder, Rs 520, and kerosene, Rs 31), OMCs are incurring daily under-recovery of Rs 411 crore (Rs 4.11 billion).