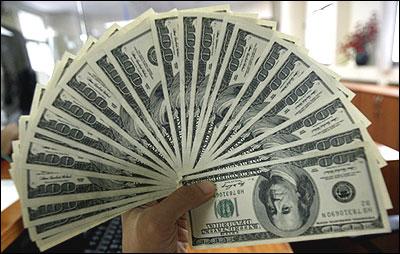 India's forex reserves surged by a whopping $5.04 billion to $291.3 billion in the week ended November 29 on account of a robust jump in foreign currency assets (FCAs), the Reserve Bank said.
This is the fourth consecutive week when the country's reserves have jumped and logged one of the sharpest spikes in recent times.
In the week ago period, the reserves had risen by $2.691 billion to $286.26 billion.
FCAs, which form a major part of the overall reserves, rose by $5.071 billion to $263.736 billion for the week under review, the RBI said.
FCAs, expressed in dollar terms, include the effect of appreciation or depreciation of the non-US currencies such as the euro, pound and yen, held in reserves.
During the week under review, the gold reserves remained unchanged at $21.227 billion, while the special drawing rights rose by $12.2 million to $4.432 billion.
India's reserve position with the IMF fell by $46.2 million to $1.905 billion during the period, the apex bank data showed.