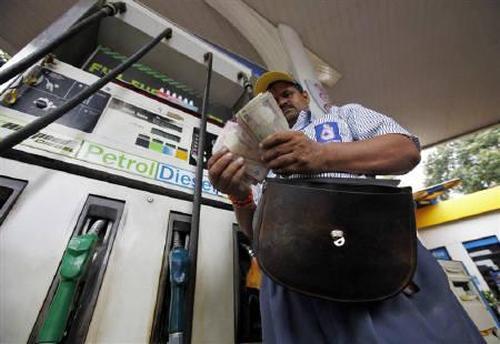 In a bid to strengthen their bilateral economic ties, India and Indonesia plan to explore opportunities for co-operation in oil and gas, and railway sectors, among other areas.
A host of issues were discussed by industry leaders as well as Ministers from both sides during meeting of India-Indonesia CEOs Forum on Thursday coinciding with Prime Minister Manmohan Singh's visit.
The forum was co-chaired by TVS Motor Company Chairman and Managing Director Venu Srinivasan and Indonesian Chamber of Commerce and Industry's (KADIN Indonesia) Vice Chairman for Trade and International Relations Chris Kanter.
Speaking on the occasion, Commerce and Industry Minister Anand Sharma called for more co-operation in future growth areas like renewable energy, health and pharmaceuticals, the release said.
"The two sides agreed to promote business-to-business contacts in sectors like IT, mining, infrastructure, power and clean energy, manufacturing, services sector, agro-based industry and renewable energy," it said.
Sharma said that India was committed to consolidating its partnership with ASEAN members. He also stressed on the need for initiating consultations on the India-Indonesia Comprehensive Economic Cooperation Agreement (CCEA) which would help in creating valuable business opportunities.
Indonesian Vice Minister for Trade Bayu Krisnamurthi said CCEA would help in strengthening the relationship with India. Acknowledging that economic turbulence has impacted all economies, Sharma expressed hope that businesses would weather the storm, the release said.
Indonesian side has also expressed interest in having more "smart capital concept investments which will bring about transfer of knowledge, technology and innovation".
Addressing the forum, Indian Ambassador Gurjit Singh said there is need to expand trade between the two countries. The chief executives of both countries observed that bilateral trade and investment have increased substantially since the Indonesian President's visit to India in 2011.
Tata International Chairman B Muthuraman, Bharat Heavy Electricals' Chairman and Managing Director B P Rao, BEML's P Dwarakanath, Godrej Group's Naveen Gupta, GMR Group's Avinash Shah, GVK Group's Kenneth G and International Coal Venture's Ajay Mathur, among others, were present.