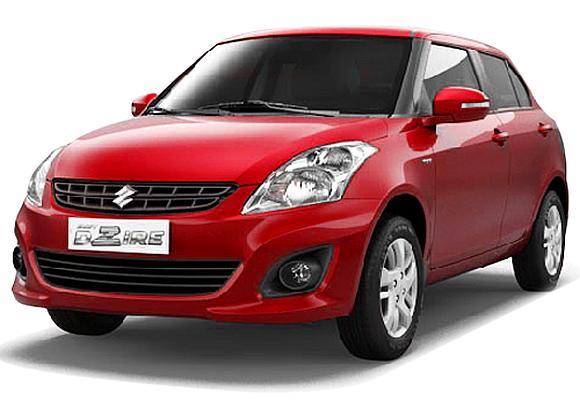 Improving human resource capability and communication with workers are among the top priorities of Kenichi Ayukawa, the new Managing Director and CEO of Maruti Suzuki India, which witnessed violent labour unrest at its Manesar plant last year.
Ayukawa, who took over from Shinzo Nakanishi in April, said the focus will also be to improve the company's volume and product quality, besides enhancing synergies with parent Suzuki Motor Corp.
"Human resources is important. How to improve capability of our employees - that is very important. That's why I say we have to totally review that...I don't say it is not good, but we must try to improve further," Ayukawa told PTI.
Asked if the focus on HR had to do with last year's incidents at Manesar, he said: "Of course, that issue may be there, but the point is that we have to anyway improve communication with not only employees but customers also."
Last July, one senior executive was killed at the company's Manesar plant in arson following an altercation between a supervisor and a shop floor worker and the plant was subsequently locked out for a month.
Reiterating the need for a better relationship with workers, Ayukawa said if "there is some significant understanding between the company and the workers, may be we can solve that kind of problem."
He said the other priority area of his tenure would be to review systems at Maruti Suzuki India (MSI) to improve them. "Maruti has a 30-year history. Of course, we have good systems. As time passes, we have to review and modify old company systems, communication wise, training wise," he said.
Ayukawa said: "How to develop Maruti volume and quality-wise are a very important part of my assignment. Improving total quality of Maruti is my target." He said improving synergies with SMC is also important as MSI now accounts for about 40 per cent of the parent's global sales volumes and 30 per cent of profit.
While the focus will be on compact cars, he said MSI will also seek to improve its presence in the big car segment. "Bigger car segment is a challenge for us as we are not so familiar...competition is also very high in the segment," he said, adding the company would take customer feedback in order to chart its strategy for the segment.
Ayukawa said the life of a car is becoming shorter in India, with people expecting a new model within 5-6 years. He said MSI will respond to this trend and hinted that its SX4 sedan is due for a change.
"May be some model will be reaching end of life but we have to prepare the modification...SX4 is more than 5-6 years old," he said. Ayukawa, who earlier served as Managing Executive Officer and Executive General Manager, Global Marketing at SMC in Japan, sounded upbeat about the Indian market, saying the slowdown wasn't as bad as in other markets such as Europe.
"Compared to other markets, the Indian market is not so much difficult. Of course, comparing with last year, it is flat," he said.