The Income Tax department today carried out searches on the premises of GMR group in the national capital and few other locations in the country suspecting tax evasion.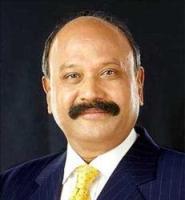 Sources said the operations were being conducted by the Hyderabad investigations unit of the department.

A team of 100 I-T sleuths, according to sources, were involved in the search and seizure operations in Delhi, Mumbai, Bangalore and Hyderabad since early morning.

The I-T teams have scanned documents and payment details related to TDS (tax deduction at source)
of the company and documents have been seized, they said.
A GMR spokesperson confirmed the development but refused to elaborate.
The GMR Group is an infrastructure enterprise active in airports, energy, highways and urban infrastructure sectors.
The group has built and are operating airports at Delhi and Hyderabad.
The Group also has a global presence with in several countries including Turkey, South Africa, Indonesia, Singapore and the Maldives.