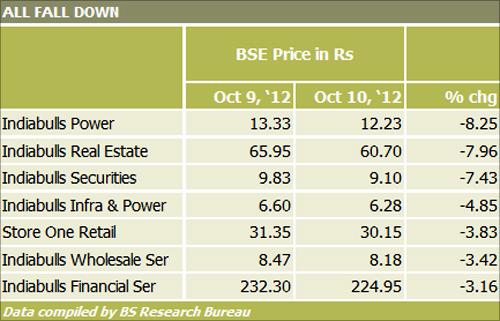 Anti-corruption-activist-turned -politician Arvind Kejriwal has emerged as the 'new theme' for stock market traders.
They are going short on shares of companies, that Kejriwal has targeted, or is likely to target.
After DLF, the share price of Indiabulls Group firms and GMR Infrastructure came under selling pressure on Wednesday. Kejwiral had hinted yesterday he was preparing a list of nexus between politicians and these companies.

The share price of Indiabulls group firms fell 4-10 per cent and GMR Infrastructure crashed by 9.2 per cent at Rs 23.2. DLF too, continued its slide and fell 5.4 per cent to close at Rs 212 on Wednesday.

Kejriwal had said there was information that a lot of people close to politicians had invested in BPTP, Indiabulls and GMR groups.
"Traders are closely following Kejriwal. He has built up a reputation in the stock market after his allegations on Robert Vadra and DLF. The company and Vadra till now have not been able to counter these allegations effectively," said Kishor Ostwal, managing director of Mumbai-based CNI Global Research.

Ostwal, however, is of the view that the sharp fall in share prices of these companies was a knee-jerk reaction and they would re-bound when the market improves.

Investment advisor S P Tulsian said, corporate governance issues have been a theme for stock market traders for the past many months now.