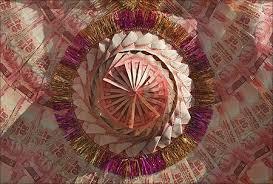 The rupee rose to its highest level in over a month on Monday, boosted by hefty gains in domestic shares and after weaker-than-expected U.S. jobs data eased worries about an aggressive reduction in the Federal Reserve's stimulus.

Prospects that the Fed would accelerate its so-called tapering had worried investors in emerging markets such as India.

India is also due to post data on consumer prices later in the day and on wholesale prices on Wednesday, with analysts expecting easing food prices to have driven down inflation.

A fall in prices would raise expectations the Reserve Bank of India would keep monetary policy on hold for a second consecutive month on January 28 after data on Friday showed a surprise fall in industrial output.

Confidence in the economy is a key driver for shares as well as
for the rupee, given concerns about weakening growth are trumping the appeal of higher yields.
"A softer CPI should be great for the rupee. Going ahead, primarily the U.S. economic condition will drive rupee direction but a softer CPI will lead to better stability/appreciation and reduce chances of a sharper fall," said Samir Lodha, managing director at QuantArt Market Solutions.
The partially convertible rupee closed at 61.55/56 per dollar compared with 61.89/90 on Friday. It rose to 61.41 during the session, its strongest since December 11. The unit rose 0.55 percent on day, its biggest single-day gain since December 16.
The BSE Sensex rose nearly 2 percent to post its biggest daily gain this year.
Foreign fund flows into and out of the domestic sharemarket will continue to be key for the rupee's fortunes.
In the offshore non-deliverable forwards, the one-month contract was at 61.83, while the three-month was at 62.63.