Records of millions of car owners are mined to generate leads, pitch sales and get feedback to develop vehicles, says Ajay Modi.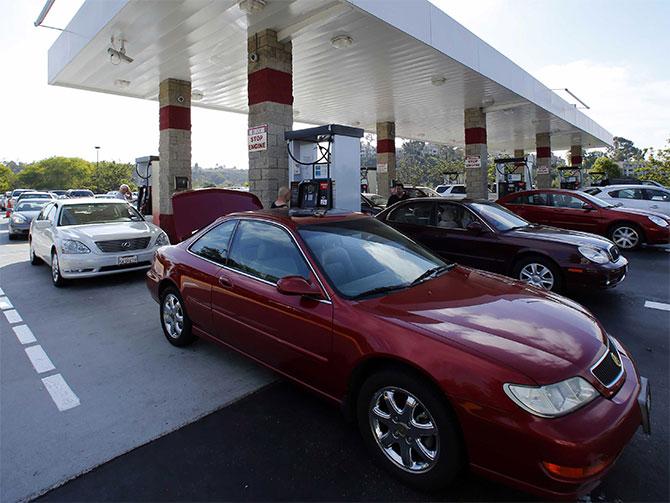 Arun Mehta got an offer in March he could not refuse.
The software professional with a Bengaluru-based information technology (IT) company was happy with his five-year-old Honda City. But, in March, he got an attractive exchange offer from Honda, topped with a loyalty bonus.
The company was pitching its new City, launched in February. Mehta bought the car.
The successful sale was backed by an effective use of data. Carmakers are actively using information of current customers to drive growth.
Records of millions of car owners are mined to generate leads, pitch sales and get feedback to develop vehicles.
Currently, India is the fifth-largest car market in the world, with annual sales of 3 million cars. By 2020, it is projected to be the third-largest, with annual sales of 5 million.
Hyundai wants a piece of this pie. The second-biggest carmaker in the country gets a third of its sales from repeat buyers. It now wants to increase this number.
"We have recently refreshed the entire database of our customers by investing huge money in CRM (customer-relationship management) software. Data mining is very useful for repeat buy or upgrades or second purchases," said Rakesh Srivastava, director (sales and marketing) at Hyundai.
"The CRM also helps us understand what products customers seek. That helps in developing new products."
The Korean carmaker has sold about 4.7 million units in the country since its entry in 1998; it sits on a rich database of 3.9 million customers.

The largest carmaker in the country, Maruti Suzuki, enhances its database at multiple points: Sales, service, exchange, insurance and customer profiling. The dealer management data also comes handy.

Sanjeev Handa, vice-president (marketing) at the company, said Maruti has deployed tools which help analyse the vast reservoir of data for various functions.

"Through the collaborative use of data and analytics, we are able to track customer preferences and emerging trends. These become important for marketing and sales strategies," said Handa.

Maruti has introduced automatic transmission in certain models, based on data from buying trends. This indicates that demand could pick up if such models were priced right and if it offered a mileage similar to cars with manual transmission.
The carmaker has sold about 18 million cars in the country since it started operations in the mid-1980s. It sells every second car in the country and has a database of 13.2 billion customers.
This includes customers' contact information, personal details, and details of car or cars owned.
Data analysis requires a specialised skill set. So, companies have set up dedicated departments, comprising data analysis experts. These departments mine data to derive key insights to acquire or retain customers.
"We have a team of database analysts who closely monitor customer lifecycle patterns through profiling and segmentation techniques. We are working towards the objective of achieving 10 per cent sales through database marketing," said Handa.
Hyundai's Srivastava said the company uses database to reach out to customers with new offers on mail and phone every month.
"We work on upgrade offers and finance packages on the queries that get generated," he said. If a company loses a customer, the database is used to reach out to them to find out the reasons for them moving to a rival brand.
Japanese carmaker Honda is also using database in a big way to drive sales.
When it launched the new City, almost 40 per cent of the initial bookings came from owners who had an older model of the car.
"We specifically reached out to them. For most of our new cars, we try to target the existing 1.2 million customers," a Honda spokesperson said.
The database is also useful when manufacturers announce a recall on noticing a defect in several cars.
Photograph: Reuters.