Dilip S Shanghvi reminisces about Anji Reddy.
I'm deeply saddened by this news. For me, the loss is personal as much as professional - I've lost a friend and a guide, as much as an industry colleague. At the Indian Pharmaceutical Association (IPA), I'd always be sure of his support when there were decisions to be taken in the best interests of the pharma industry.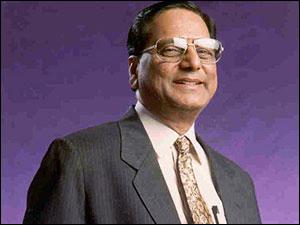 If there ever is a Mount Rushmore of the stalwarts of Indian Pharma, Dr Anji Reddy would be right at the forefront.
DRL today is not only a company that bears its founders name but an institution in its own right. By taking his company from API manufacturing all the way up the value chain to drug discovery, he showed Indian industry that this could be done and that we, too, could dream big and deliver on our dreams.
With the patent challenge wins for fluoxetine and amlodipine, I remember being impressed at the scale of legal challenges, taking on court battles against much larger opponents, and the kind of legal costs and effort this entailed. But Dr Reddy was very sure of his science and, if I remember correctly, amlodipine besylate was the first patent challenge from India that used the 505b2 route.
Even the kind of research investments Dr Reddy's committed to in specific therapy areas was impressive. He had the courage of conviction and he was ready to invest money and time because he believed that given the focus and effort, we had the skillsets to put India on the drug discovery map.
The team at DRL has a strong legacy to take forward.
---
The author is MD, Sun Pharmaceutical Industries Ltd