With graft charges flying thickly, the government is mulling whether to make e-auction mandatory for sale of land valued at over Rs 50 crore (Rs 500 million) held by it or public sector undertakings (PSUs). For land whose market value is less than Rs 50 crore, an open bidding process would be adopted.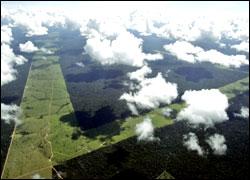 A note in this regard is being circulated to various ministries and departments, to elicit their views. The proposal is part of a broader policy in the making on transfer and alienation of land held by the government or PSUs.
Besides plugging loopholes that breed corruption, the proposed policy is meant to maximise revenue realisation for the thousands of acres of state-held surplus land across the country, either directly with ministries or their affiliated PSUs.
In big cities, large tracts are owned by the government or PSUs. A recent paper by Deloitte said major ports had combined land assets of 258,000 acres. Up to 20 per cent is not in use and could be leased out, it said.
Similarly, according to some estimates, the Airports Authority of India has around 20,000 hectares in various cities. The defence services have about 17,00,000 hectares of surplus land.
Officials said the note also seeks ministries' response on creating a transparent data bank of all government-held land.
Recently, the Vijay Kelkar committee report on fiscal consolidation had recommended monetising the land resources held by PSUs and others to fund infrastructure needs in urban areas. However, while the Kelkar report talked of land resources held by port trusts, the railways and PSUs, the current proposal exempts those held by the railways.
Also, land cleared by the public-private partnership approval committee and transfer of land between ministries would not come under this proposal.
The railways hold around 10,000 acres of surplus land in urban centres. However, it has been kept out of the purview of the proposed policy because the railways already have their own land sale, lease and commercialisation policy in place.
Those in the know said the note had proposed that leasing of state-held land ask for an upfront payment equal to the sale value of the land on the day of lease agreement. The sale and lease proceeds of all such government-owned land could be used to create capital assets or retire debt, as land itself is a capital asset.
The proposed policy also aims at creating a Public Sector Land Management Committee to oversee all sale, lease and transfer of all government or PSU-owned land. This is proposed to comprise the secretaries in charge of the departments of urban development, expenditure, space, land resources, legal affairs and public enterprises.
"This committee will oversee all such sale, lease or transfer of government land and if need be, the Cabinet can also be asked to step in," an official said.
The official said ministries are also being urged to specify surplus land to which they have the title, as in many cases these lie with the state governments or the title is unclear, making meaningful sale or lease difficult. The group of ministers asked to suggests ways to address corruption had identified land as among the main natural resources which need study to understand the implications of deals in these on breeding graft.
In recent times, the government has come under attack for not having transparent policies for natural resources - be it on earth (land), under earth (mining) and in the air (spectrum).