The Finance Ministry has proposed to list Nuclear Power Corporation of India Ltd (NPCIL) on the stock exchanges by selling 10 per cent government stake.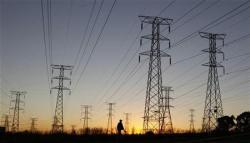 The Department of Disinvestment in the Ministry of Finance this week sought comments on a draft note proposing listing of NPCIL through an initial public offering (IPO) of 10 per cent paid up equity capital of the company out of government's 100 per cent shareholding.

Sources privy to the development said comments on the draft note to the Cabinet Committee on Economic Affairs (CCEA) have been sought by December 10.

NPCIL generates electricity using nuclear energy through 19 nuclear power reactors located at six sites, with an aggregate installed capacity of 4,680 MW.

In addition, the company also generates 10
MW electricity from windmills at Kudankulam.
It is constructing six nuclear power reactors with an aggregate capacity of 4,800 MW.
Sources said NPCIL has an authorised capacity of Rs 15,000 crore (Rs 150 billion), of which Rs 10,174.33 crore (Rs 101.74 billion) is paid up capital. It reported a net profit of Rs 1,906 crore (Rs 19.06 billion) on a turnover of Rs 7,914 core (Rs 79.14 billion) in 2011-12.
The net worth of the company is Rs 25,428 crore (Rs 254.28 billion).
Sources said prior to listing, four independent directors will be appointed in the company board to comply with the Sebi's listing norm of having equal number of executive and non-executive directors.
NPCIL board currently consists of five functional directors, including the chairman and managing director, and two government nominee directors. It has three independent directors.