The government on Thursday approved 9.5 per cent stake sale in state-run power producer NTPC, hoping to garner around Rs 13,000 crore (Rs 130 billion).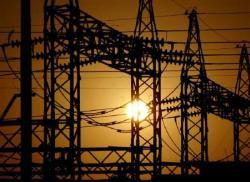 "The Cabinet Committee on Economic Affairs has approved 9.5 per cent paid-up equity capital (about 78.33 crore shares) in NTPC out of government's shareholding of 84.50 per cent, a proposal by Department of Disinvestment, Ministry of Finance," sources said.

At the current market price, the stake sale is likely to fetch Rs 13,000 crore for the exchequer. However, it has failed to come out with any public offering in over seven months of 2012-13.

The government has set a disinvestment target of Rs 30,000 crore (Rs 300 billion) for the current fiscal.

The government holds 84.5 per cent stake in NTPC, a Maharatna company. Post-disinvestment, the government stake would come down to 75 per cent, that would also help NTPC to comply
with the minimum public shareholding norms.
Meanwhile, the government has decided to re-allocate three coal blocks that were taken away from NTPC for delay in the development of those mines, sources said.
With the re-allocation of coal blocks, the overall valuation of NTPC is expected to go up. This in turn would help the government to get higher returns from the proposed share sale.
NTPC became public with its initial public offering hitting the market in 2004. Thereafter in 2009, the government further diluted its stake in the company through Follow-on Public Offer (FPO).
The power generation company had reported a net profit of Rs 9,223.73 crore (Rs 92.23 billion) in the last fiscal as against Rs 9,102.59 crore (Rs 91.02 billion) in the 2010-11.
The market capitalisation of the company stood at 1,34,194.93 crore (Rs 1.34 trillion) at the end of March 2012.
Shares of NTPC today (on Thursday) closed at Rs 163.70, up 1.05 per cent at the BSE.