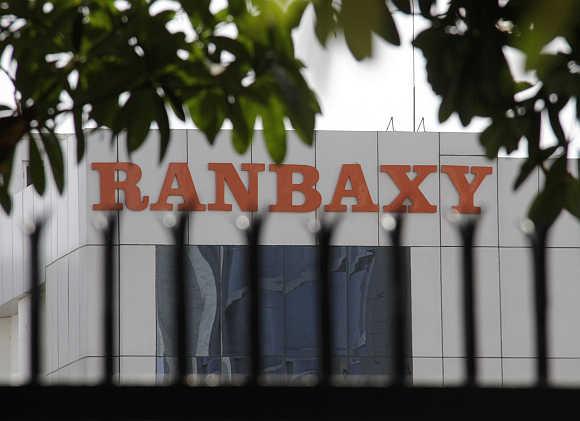 The Foreign Investment Promotion Board (FIPB) will take up 34 FDI proposals, including that of Ranbaxy Laboratories, Sistema Shyam and AT&T Global, on Tuesday.
The other proposals which are before the board include those of Indian Rotocraft, Tech Mahindra, Bharti Shipyard and Johnson and Johnson Ltd.
The FIPB, chaired by Economic Affairs Secretary Arvind Mayaram, would meet on May 13 to decide on the proposals, sources said.
Of the proposals before the FIPB, Sistema Shyam Teleservices has sought the government approval to raise foreign stake in the firm beyond the current 74 per cent.
Russian conglomerate Sistema JSFC holds 56.68 per cent in SSTL, Russian government 17.14 per cent and 0.13 per cent other foreign entities.
SSTL is the second operator after Vodafone that has approached FIPB for raising FDI limit.
Besides, American telecom firm AT&T Global Network, which provides internet bandwidth and related services to business houses, has approached FIPB to raise its stake in Indian arm.
AT&T hold international and national long distance (ILD/NLD) telecom services licences in partnership with Mahindra Telecommunications.
Sources said that AT&T has plans to go solo in India as government has increased FDI cap in telecom sector to 100 per cent.
"Foreign ILD and NLD operators would be interested in raising their stake as joint ventures with Indian partners were mere regulatory formality," sources said.
Although it could not be immediately ascertained the proposal of Ranbaxy Laboratories, it may be recalled that last month Sun Pharma had announced to acquire Ranbaxy in an all stock transaction with a total equity value of $ 3.2 billion, along with debt of $ 800 million taking the overall deal value to $ 4 billion.
Currently, Daiichi owns around 63.41 per cent of the shares of Ranbaxy. The company is scheduled to acquire about 9 per cent stake in Sun Pharma as a result of the merger.