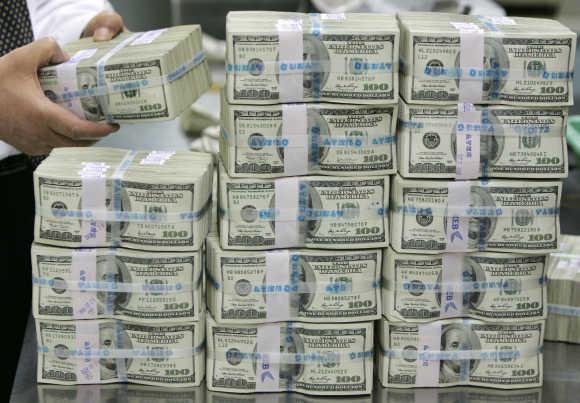 Eight FDI proposals worth Rs 1,311.54 crore (Rs 13.11 billion), including that of Norwegian telecom firm Telenor, have been cleared by the government on the basis of FIPB approvals.
The Foreign Investment Promotion Board (FIPB) had approved these proposals in its meeting on June 14, when it deferred a decision on Jet Airways' application to make a preferential allotment of 24 per cent of equity shares to Etihad Airways.
Besides, the proposal of Multi Commodity Exchange (MCX) to bring in foreign investment was rejected by the board, an official release said.
Telenor Mobile Communication AS, has been given approval to invest Rs 1,000 crore (Rs 10 billion) to set up a JV company in telecom sector. The Norwegian firm would be investing the money to raise its stake in Telewings to 74 per cent from the current 49 per cent.
The other proposals which have been cleared include that of Mahle Holding India Ltd (Rs 280 crore), Kolkata-based Srei Infrastructure Finance to set up White label ATMs and UK-based Aveva Solutions Ltd for setting up an LLP for software development (Rs 8.39 crore).
The statement said decisions on 10 applications were deferred, while six proposals were rejected.
On the equity stake sale matter in the controversial Rs 2,058 crore (Rs 20.58 billion) deal between Jet Airways and Etihad, the PMO had on Tuesday said the matter was still under examination. It, however, said there were no differences between Ministries over the air services agreement between India and Abu Dhabi.
The FIPB, headed by Economic Affairs Secretary Arvind Mayaram, is scheduled to meet again on July 5. There are 30 items on the meeting agenda.