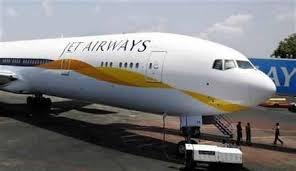 The year-old partnership with Abu Dhabi's Etihad Airways would bring financial and operational benefits to Jet Airways but a rapid turnaround might be elusive, aviation experts said.

After the infusion of Rs 2,057 crore (Rs 20.57 billion), Jet Airways is relatively stable financially, as it has pared debt.

The alliance with Etihad also brings network benefits.

Jet Airways' focus in the first year has been on financial restructuring but the next few years could see changes in network.

The rejig would involve flights that support its international network with a hub in Abu Dhabi, said an airline source familiar with the plan.

It will result in Jet reducing domestic flights and closing small stations.

The investment in Jet is Etihad's largest acquisition. It also has stakes in Virgin Australia (19.9 per cent), Air Seychelles (40 per cent), Air Berlin (29 per cent), Aer Lingus (three per cent), Darwin Air (33 per cent) and Air Serbia (49 per cent).

Etihad is negotiating with Alitalia to pick up a stake in the troubled Italian carrier.

"The deal is crucial for both Jet and Etihad. Etihad will ensure Jet Airways survives," the source added.

"Etihad's investment rationale and the $379 million it paid to pick up 24 per cent in Jet are guided by long-term strategy.

"The alliance opened the Indian market for the airline when the civil aviation ministry increased traffic rights by 37,000 seats a week over three years.

"This allows Etihad, with two per cent share of India's international traffic, to catch up with Emirates' 13 per cent.

Jet and Etihad will add more flights from India to Abu Dhabi and fly passengers onward.

While Jet's domestic business is making big losses, the Etihad partnership will help increase loads and revenue.

"The focus will be on network revenue.

"A domestic route might be loss-making but it could be feeding 20-30 passengers each day to Jet's international network and hence vital.

"Jet plans to operate international flights to Abu Dhabi from 23 cities and it could even create a secondary hub in Chennai or Bangalore to feed its international network," the source added.

The partnership will allow Jet to collaborate with Etihad's other partners and have common sales contracts.

"Jet will also get much better brand exposure globally," the source said.

Jet did not share comments for this news report.

According to experts, an equity infusion and a revised network strategy will, on their own, not boost Jet's financial results.

A turnaround, they said, was difficult.

"Just because Etihad invested money will not lead to profit," an analyst said.

The airline posted a consolidated loss of Rs 1,600 crore (Rs 16 billion) for the first three quarters of 2013-14.

The operating environment remains tough and Jet continues to lose money daily.

Domestic passenger demand has not picked up.

In 2013, the number of passengers carried by Indian airlines grew by 4.4 per cent after a two per cent drop in 2012.

The Centre for Asia Pacific Aviation, a consultancy firm, expects domestic traffic growth will remain in the low single digits in 2014-2015.

The tepid demand also means that airlines cannot hike fares. Jet's domestic business has is under threat as IndiGo, a budget airline, expands its network.

The airline's maintenance cost are soaring as its fleet gets older the aircraft and engines have to undergo exhaustive checks and overhaul. Its other operating expenses, including maintenance cost and airport charges, have climbed 30-40 per cent in the last two quarters.

Another concern area is the low-cost arm, JetLite (rebranded JetKonnect).

There is no clear strategy on how the Jet Airways management plans to make it profitable.

The airline has appointed Seabury, an US consultant, to devise a network strategy for JetKonnect.

"There is confusion about marketing and branding JetKonnect. Jet's aircraft utilisation also remains poor.

"For instance, it parks it wide-bodied Boeing 777s in Hong Kong for 12 hours," remarked Devesh Agarwal, editor of Bangaloreaviation.com.

The deal has, however, led to a few positive developments.

The equity infusion from Etihad was utilised to repay costly debt and overdue creditors.

Jet had debt of around Rs 10,000 crore and it reduced this by Rs 1,600 crore (Rs 16 billion) in December 2013.

It is awaiting the Reserve Bank of India's approval to raise $300 million (Rs 1,800 crore) in external commercial borrowings to replace domestic debt.

Also, the airline expects to reduce its interest outgo to around $100 million (Rs 600 crore) from the current $160 million (Rs 960 crore).

Kapil Kaul, chief executive, South Asia, Centre for Asia Pacific Aviation, earlier said, "Nothing significant is visible in terms of achievement. . . expect that Jet is heading for a massive 2013-14 loss, which will almost wipe out the entire $379-million equity from Etihad.

"Near-term profitability challenges will remain and turnaround might take longer than expected.

"Jet will need another round of large capitalisation soon and much of this would depend on its 2014-15 performance.

"Though the cash position after the frequent flyer programme sale will be adequate, the expected losses in 2014-15 will make it necessary for another round of capitalisation.

"A proven and stable management is the first necessary step towards inspiring confidence.

"We remain concerned with Jet's domestic business, which is structurally unviable.

"The network plan is under evaluation, but business model challenges remain." Nawal Taneja, professor emeritus of the aviation department at Ohio State University, felt Jet Airways would need to make transformational and visionary changes as additional funding from Etihad alone would not help.

"Jet still has an opportunity to develop a strong market position given its partnership with Etihad that not only has potential additional funds, but, more important, the vision and relationship with numerous other airlines to transform the aviation industry, just as Emirates is doing with its partnership with Qantas.

"But the difference is Qantas is willing to make substantial fleet and network changes and have its management work closely with Emirates to develop a unified vision and accept an effective implementation strategy on a fast track.

"It appears that Jet has already used up most of the funds that came from Etihad from the sale of 24 per cent of the company.

"Now, relying on additional cash from Etihad without visionary and transformational changes would not make much sense.

"Etihad is hardly expected to go along in that direction based on the reported discussions between Etihad and airberlin on the one hand and Alitalia on the other hand," Taneja said.
IN A TROUGH
Jet continues to lose money daily
Local passenger demand is still down. Centre for Asia Pacific Aviation expects traffic will remain in low single digits in 2014-15
Tepid demand means local airlines can not increase fares
Competition is up as IndiGo expands
Jet's maintenance costs are soaring because as the fleet gets older, aircraft and engines need exhaustive checks and overhaul
Other operating expenses such as airport charges have also shot up 30-40% in past two quarters
No clear strategy on how to make JetKonnect profitable. Jet has appointed US consultant Seabury to devise network strategy for the budget arm