EPFO has asked its field staff to look into grievances of subscribers routed through the Department of Public Grievances (DPG) on priority basis after Cabinet Secretariat sought explanation for delay in addressing these issues.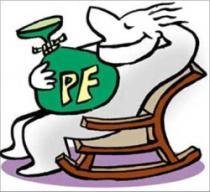 "...give special attention and get these long pending case examined on top priority basis as some of the cases are pending for more than two years," an Employees' Provident Fund Organisation's (EPFO) office order to field staff stated.

It further says, "as per instructions of the Cabinet Secretary, every single petition forwarded by DPG should be dealt within a maximum period of six weeks and no case should, under any circumstances be allowed to remain pending for more than three months."

"After examination an appropriate reply may please be sent to the
petitioner urgently. A report on the decision taken covering all aspects of the grievances with detailed reasons for such decision may please be sent also to DPG and Labour Ministry at the earliest," it said.
The list of cases forwarded by the DPG to the Labour Secretary seeking explanation for such delays include a case which is pending for more than 1,232 days or over three years as on January 10, 2013.
This particular case pertains to final settlement of account of a subscriber, falling in the territory of Regional Provident Fund Commissioner, Kandivali.
Any EPFO subscriber can approach the DPO for his or her complaints regarding non-settlement of accounts, transfer of account, annual accounts statement of members, fixation of pension and other such services provided by the retirement body.
A large number of such cases is pending in Delhi, Mumbai, Bangalore and Kandivali offices.