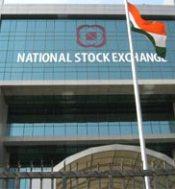 Marking a second consecutive monthly decline, the currency derivatives turnover on the country's three bourses plunged by 19.6 per cent to Rs 5.97 lakh crore (Rs 5.97 trillion) in August.

The three stock exchanges -- NSE, MCX-SX and USE -- had cumulatively recorded a currency derivative turnover of Rs 7.42 lakh crore (Rs 7.42 trillion) in July, which was down 42 per cent from the preceding month, as per the latest data compiled by market watchdog Sebi.

The decline in currency derivative comes after market watchdog's move in early July to tighten the exposure limits for currency derivative to check large scale speculations in the market and help government stem fall in rupee value.

While National Stock Exchange and MCX-SX recorded second consecutive monthly decline in currency derivatives turnover, United Stock Exchange was the only bourse that witnessed a growth of nearly 5 per cent in this segment during August.

The volumes of currency derivatives trading on the three exchanges also fell by 25.3 per cent to 9 crore (Rs 90 million) in August from 12.1 crore (121 million) in July.

Individually, during August, the monthly turnover of currency derivatives at NSE decreased by 16.8 per cent to Rs 3.40 lakh crore (Rs 3.4 trillion) as compared to Rs 4.09 lakh crore (Rs 4.09 trillion)
in July.
The number of currency derivative contracts on NSE dropped 22.8 per cent at Rs 5.17 crore (51.7 million) in August from Rs 6.70 crore (67 million) in the previous month.
Further, at the country's newest stock exchange, MCX-SX, the currency derivative turnover fell by 25.1 per cent to Rs 2.33 lakh crore (Rs 2.33 billion) in August, Sebi said. The volumes on the bourse as well declined substantially by 30.2 per cent to Rs 3.53 crore (Rs 3.53 trillion) contracts as against five crore trades on its platform in July.
The turnover for USE stood at Rs 22,989 crore (Rs 229.89 billion) in August, a rise of 4.99 per cent compared to Rs 21,896 crore (Rs 218.96 billion) in the previous month.
However, the number of contracts on USE fell marginally by 1.36 per cent to 35.3 lakh (3.53 million).
As per Sebi's guidelines, the exposure to all currency contracts for a broker had been capped at 15 per cent of their overall exposure or $50 million, whichever is lower.
For clients, this cap is 6 per cent, or $10 million, whichever is lower.
Currency derivative contracts allow investors to take position on change in the foreign exchange rates between pairs of two currencies, such as rupee and dollar.