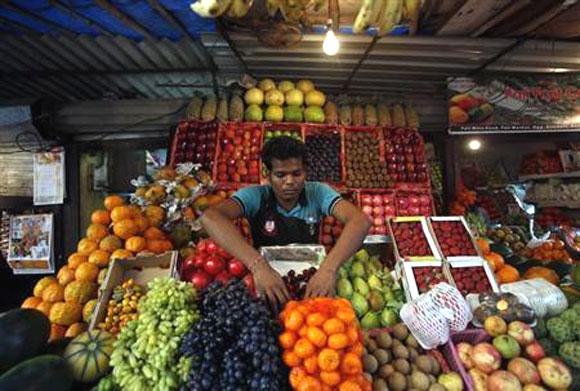 The annual consumer price inflation eased more than expected to a 24-month low of 8.79 percent in January, helped by moderating food prices, government data showed on Wednesday.
A Reuters poll had forecast retail inflation would slow to 9.40 percent from an annual 9.87 percent in December.
Food prices for consumers rose 9.90 percent last month from a year earlier, much slower than December's 12.16 percent rise.
The Reserve Bank of India has raised its benchmark interest rate three times since September in a bid to tame stubbornly high inflation.
Last month, a central bank panel proposed revamping its policymaking structure by setting a long-term retail inflation target of 4 percent, plus or minus 2 percent. In the intermediate term, it proposed the goal would be to bring it down to 8 percent by January 2015 and 6 percent by January 2016.
The RBI expects retail inflation to stay above 9 percent in the quarter through March.
(Reporting by Rajesh Kumar Singh)