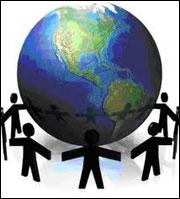 Micro, small and medium enterprises (MSMEs) in India are likely to get a shot in the arm through a scheme of the Consultancy Development Centre (CDC, an autonomous institution of the department of scientific and industrial research, science and technology ministry), which envisages financial assistance to MSMEs, including first-generation entrepreneurs, for availing themselves of consultancy support.
The scheme aims to enhance the capabilities and competitiveness of MSMEs, besides promoting the use consultancy services by entrepreneurs. The scale of financial assistance to MSMEs varies from 50 per cent to 85 per cent of the consultancy charges, depending on conditions laid down by CDC for different sectors.
A senior CDC official told Business Standard, "We have got a good response from entrepreneurs for availing of financial assistance, for which the last date was December 31, 2012. We will launch the scheme again in the next financial year."
In cases where the consultancy intervention involves the use of a technology or process developed by the Council of Scientific and Industrial Research, the enterprise will be entitled to an additional 10 per cent support. The official said consultancy was a strategic tool for business development. "Large enterprises have enough resources to hire manpower. But the MSME sector does not have these resources and thus, needs institutional support for providing these inputs," he added.
There is a need to provide support to the MSME sector, and especially to rural and micro enterprises, through suitable measures to strengthen them for converting the challenges they face into opportunities, the official added.
North India Technical Consultancy Organisation Managing Director Rattan Singh said, "Earlier, MSMEs were reluctant to hire consultants owing to paucity of funds. With this scheme, the MSME sector can explore possibilities of diversification."