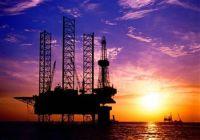 Inflation will remain a priority for the government, which projected over 9 per cent economic growth in the next fiscal, even as downside risks emerge from rising oil prices due to turmoil in the Middle East.
The Economic Survey 2010-11, tabled in the Lok Sabha by Finance Minister Pranab Mukherjee, said tight monetary policies would have to stay to curb inflation and mitigate global risks such as rising food and commodity prices and debt problems in the European nations.
Ahead of the general Budget, the Survey made out a case for gradual exit of stimulus provided to the industry to combat the impact of the global financial crisis in 2008-09.
Insisting that the inflation is clearly the "dominant" concern, the Survey said "current growth and inflation trend warrant persistence with an anti-inflationary monetary stance".
Consolidation of fiscal deficit would also be essential to check the price rise, it added.
"Inflation is a matter of great concern, no doubt. Just one year ago in February 2010 food inflation was as high as 20.2 per cent... though it is high but it has come down in January... still it is an area of concern and we shall have to work on it, particularly in the context of global economic crisis," Mukherjee told reporters after tabling the Survey.
The Survey, considered a report card on the economy, listed rising international oil prices and sovereign debt problems
in the Euro zone and the political turmoil in the Middle East as the downside risks for the Indian economy.
Higher current account deficit due to impact of fragile global recovery on Indian exports and increasing domestic consumption was listed as an area of concern.
"The problem may be further aggravated by the rising international oil prices," it added.
For the current fiscal, the Survey said, the economy would grow by 8.6 per cent, up from 8 per cent a year ago.
"It is expected that the growth will breach the 9 per cent mark in 2011-12", reaching the pre-crisis levels, it said.
The Survey also suggested a set of reforms, including streamlining of land acquisition and environmental clearance norms, to expedite infrastructure projects, a crucial driver of growth.
Besides, it also pitched for opening of the Foreign Direct Investment in multi-brand retail starting with metro cities.
"FDI in retail may help bring in technical knowhow to set up efficient supply chains which could act as models of development," the Survey said.
It also pressed for reforms in banking and insurance sector.
The Survey suggested private participation in social sectors such as health and education in the form of public-social-private-partnership to supplement the government efforts.