Most states have urged the Union consumer affairs ministry to set up a retail regulatory authority before opening up the sector for Foreign Direct Investment (FDI). These views form part of the report, prepared by the ministry after seeking the views of states.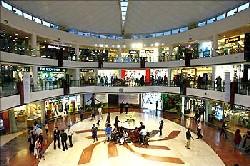 It was conducted parallel to the discussion paper of the Department of Industrial Policy and Promotion.

The discussion paper along with the views of the ministry of consumer affairs, was circulated to various states at a meeting in November 2010.

"While most states have communicated their views to the ministry, all arrived at a consensus that a retail sector authority should be set up along with a national commission to address the problems of  the retail sector," said an official source.

States have also suggested a National Shopping Mall Regulation Act be enacted to regulate the entire sector, to be supervised and implemented by the retail authority.

Among states that have favoured the idea of opening the sector to FDI are Karnataka, Gujarat and Himachal Pradesh.

Others like Manipur, Rajasthan and Madhya Pradesh have not sent any clear mandate and have just sent their views on first setting up the regulatory authority and enactment of the law first.

While Tripura, Chhattisgarh, Daman & Diu, Meghalaya, Chandigarh, Kerala and West Bengal have rejected the proposal outright, some like Bihar, Andhra Pradesh, Tamil Nadu, Orissa and Maharashtra are yet to send in their views, sources said.

Most are in favour of farmer cooperatives or a government body to be part of the joint venture for FDI in retail along with corporate houses, said sources.

This is to check the concern on unemployment due to slide down of local retailers and sidelining of consumers' welfare due to the feared predatory pricing by retail giants.

Most states want a ban on large domestic corporate houses and foreign retailers from entering retail trade in groceries, food and vegetables, especially on essential commodities.

Some states feel a proper legal and regulatory framework and enforcement mechanism should be established first to provide an inbuilt policy to re-employ dislocated people and prevent unfair means of competition.

"A legal framework and regulation needs to be worked out to ensure compliance. At present, there is no umbrella central law for multi-brand retail. Every state has its own way of governing. If compliance and penalties are to be decided, it should be with reference to some law and there is none now," said the source.

The ministry of consumer affairs is proposing that 75 per cent FDI should be in back-end infrastructure logistics, logistics and agro processing.

It has also recommended that FDI should increase the capital of the venture and not only subscribe to the existing capital to the extent of the FDI allowed.

Besides, the money should not be used only for working capital but also for capital requirements.

"Even if till date we have not looked into the issue of lock-in period in this FDI, these clauses will work as sufficient norms to ensure the investment is long-term in nature," sources explained.