The industry on Friday said the Economic Survey has reaffirmed reforms agenda in areas like agriculture, education and skill development, but several other risk factors to the growth of the corporate sector has been "glossed over."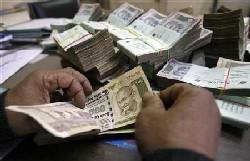 "The survey reaffirms the reforms agenda suggested by us in several areas, including that in agriculture, foods distribution, education, skill development, financial services and fiscal consolidation," CII President Hari Bhartia said.

However, the industry players suggested that the government should take fiscal measures to address the issues of rising input cost and increasing global crude oil prices.

"Rising input costs and wages coupled with infrastructure challenges are likely to hit bottomlines of large corporates, resulting in slower capacity building which may further slow down the economy," Assocham President Dilip Modi said.

The government must take fiscal measures, including lower duties on crude oil and desist from rolling back stimulus measures, to moderate inverted inflation and sustain the growth curve, he said.

Commenting on the suggestions by the survey, Delloitte Principal Economist Shanto Ghosh said the optimism regarding India's future growth is reinforced throughout the survey.

"However, important risk factors have been glossed over. The report does get into the issue of social sector priorities and inclusive growth, it fails to provide a clear roadmap on how this can be achieved," Ghosh added.

FICCI President Rajan Bharti Mittal, however, welcomed the the survey's call for reforms in university and higher education saying it "is very timely".

Mittal has also suggested greater corporate involvement in farming activities and in creation of gainful employment opportunities.

PHD Chamber also said that the survey's expectations of over 9 per cent growth in 2011-12 and estimates of even faster growth of the economy in the next two decades look "impressive."

The industry body, however, said the government should address serious issues regarding reforms in agriculture and infrastructure sectors to achieve the growth rate.

"Government should provide a clear roadmap to fill the gaps and investments should be accelerated for addressing delays, cost overruns and regulatory and pricing impediments," PHD Chamber President Salil Bhandari said.

A key point in the survey was the statement in favour of phased opening of FDI in multi-brand retail, which Future Group Chief Kishor Biyani hailed as a positive development.

"We are seeing progress from the government's side on opening of FDI in the the sector. There is an intention. We do expect to see some announcement in subsequent time," he said.

As stated earlier the modern retail can bring down inflation, increase farmers' incomes and bring better efficiency overall, Biyani added.