Bharti Walmart, a 50:50 joint venture between Bharti Enterprises and US-based Walmart Inc, is looking for opportunities in eastern India and expects state governments to be open to the idea.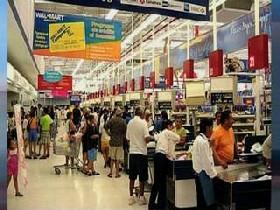 "We are interested in states like West Bengal, but the government does not seem enthusiastic about this.Currently, we are looking at states which are more proactive and have invited us in setting up this venture," said Rajan Bharti Mittal, vice chairman and managing director of Bharti Enterprises.

He was speaking on the sidelines of a Federation of Indian Chambers Of Commerce and Industry (Ficci) national executive meeting in Kolkata.

Mittal said the situation in West Bengal was not too inviting at the moment. "If the West Bengal government invites us, we will surely start our outlets in this part of the country," he said.

"The joint venture has already made its mark in the northern part of the country. Our next aim is to start operations in southern and western parts. It is expected to happen soon."

Bharti and Walmart had entered into the joint venture in August 2007 and started cash-and-carry stores named BestPrice Modern Wholesale in 2009.

The company has cash-and-carry stores in Amritsar, Ludhiana and Jalandhar. The JV is expected to open 10 to 15 wholesale cash-and-carry facilities and employ approximately 6,000-7,000 people over the next three years.