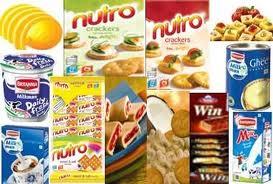 Six months after taking over as the head of the Indian operations of Britannia Industries, Varun Berry, executive director and chief operating officer, has identified two areas to bolster revenues -- manufacturing and distribution.

The Rs 6,185-crore (Rs 61.85 billion) bakery major -- in order to have more control over the operations -- plans to manufacture most of its products in-house.

"More in-house production will also mean that we will be in a position to execute innovations if required rather than completely depending on contract manufacturers," Berry told Business Standard.

The company has inaugurated its eleventh plant at Jhagadia in Gujarat and will open its twelfth in Tamil Nadu in near future.

The company had invested about Rs 165 crore (Rs 1.65 billion) on the two plants.

In the last two years, the company had spent about Rs 105 crore (Rs 1.05 billion) for setting up one plant each in Odisha and Bihar.

With 12 plants under it, Britannia will manufacture almost 50 per cent of its products in-house.

The rest would come from contract manufacturers who had set up 27 plants, Berry said. "Manufacturing is a key part of our strategy because it will allow us to retain the advantage of technology as well as best practices.

"Since the government opened up biscuit manufacturing three years ago, which was earlier reserved for the small-scale sector, we have quickly capitalised on this to set up our own plants," he said.

The second part of Berry's plan hinges on Britannia's ability to improve distribution.


"Our overall retail reach is 3.6 million outlets.

"We need to improve both breadth and depth of distribution.

"Taking manufacturing to centres of consumption is part of this plan," he said.

"At the same time, however, we need to supplement manufacturing with distribution especially in areas where we remain weak such as the north and west of India," said Berry.

This would mean putting more field force into these areas, including in UP, Bihar, Madhya Pradesh, Rajasthan, Gujarat and Maharashtra, Berry said.

Besides, more distributors would be roped in to push Britannia products in these markets.

"We are under-leveraged in markets like Gujarat, where we are merely 40 per cent of our national share.

"Things can certainly improve," Berry said.