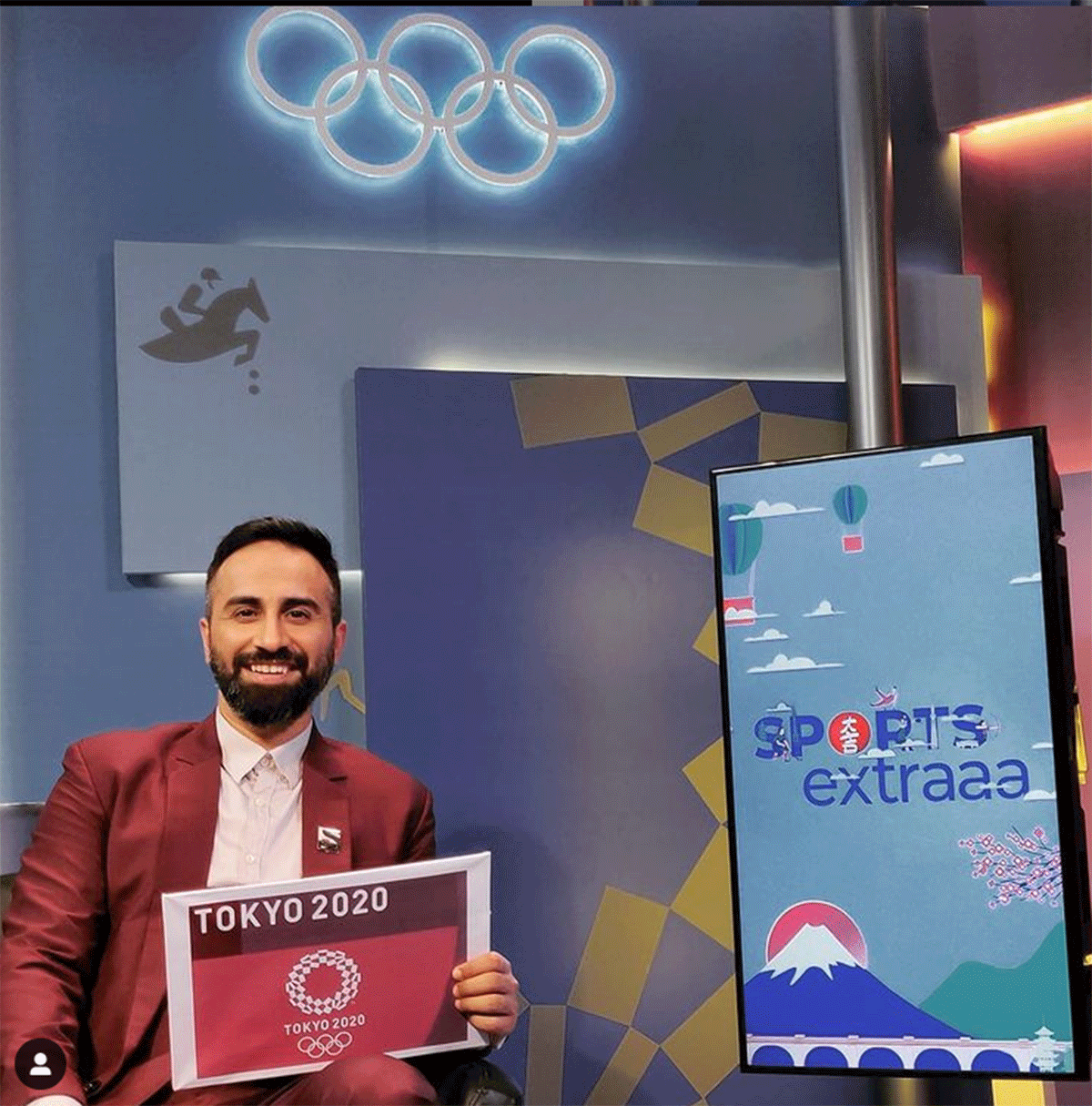 Arpit Sharma is now a familiar face on the Sony Sports network.
The Euro 2020 Championship saw him host the pre- and post-game shows. These shows have apparently made him a popular figure.
Even cricketer Mohammed Kaif knows him.
'I have watched @MohammadKaif many times on TV. Met him today at the hotel gym, and tried to remind him about the one time we met at the Sony Studio. "Arre bhai. I know you. Watched you throughout the Euros on TV", he said. I'm still pinching myself,' Arpit tweeted.
Arpit has hosted shows around the 2018 FIFA World Cup, Serie A, the UEFA Champions League, the Badminton Premier League, the Asian Games and the Australian Open. And, most recently, the Tokyo Olympics.
"I am on track with most sports because I read up about them even if I am not broadcasting about them. I watch a lot of sports too," Arpit tells Norma Godinho/Rediff.com.
"There is no set duration for preparation. It depends on the assignment. First up, we get material from our production crew, which is gold!", Arpi adds.
"I try and read up as much as I can on various sites about what I am going to be hosting. I do a bit of a back study on the players. I also keep track on Twitter because that throws up some very interesting pieces of information," Arpit reveals about his pre-programme prep.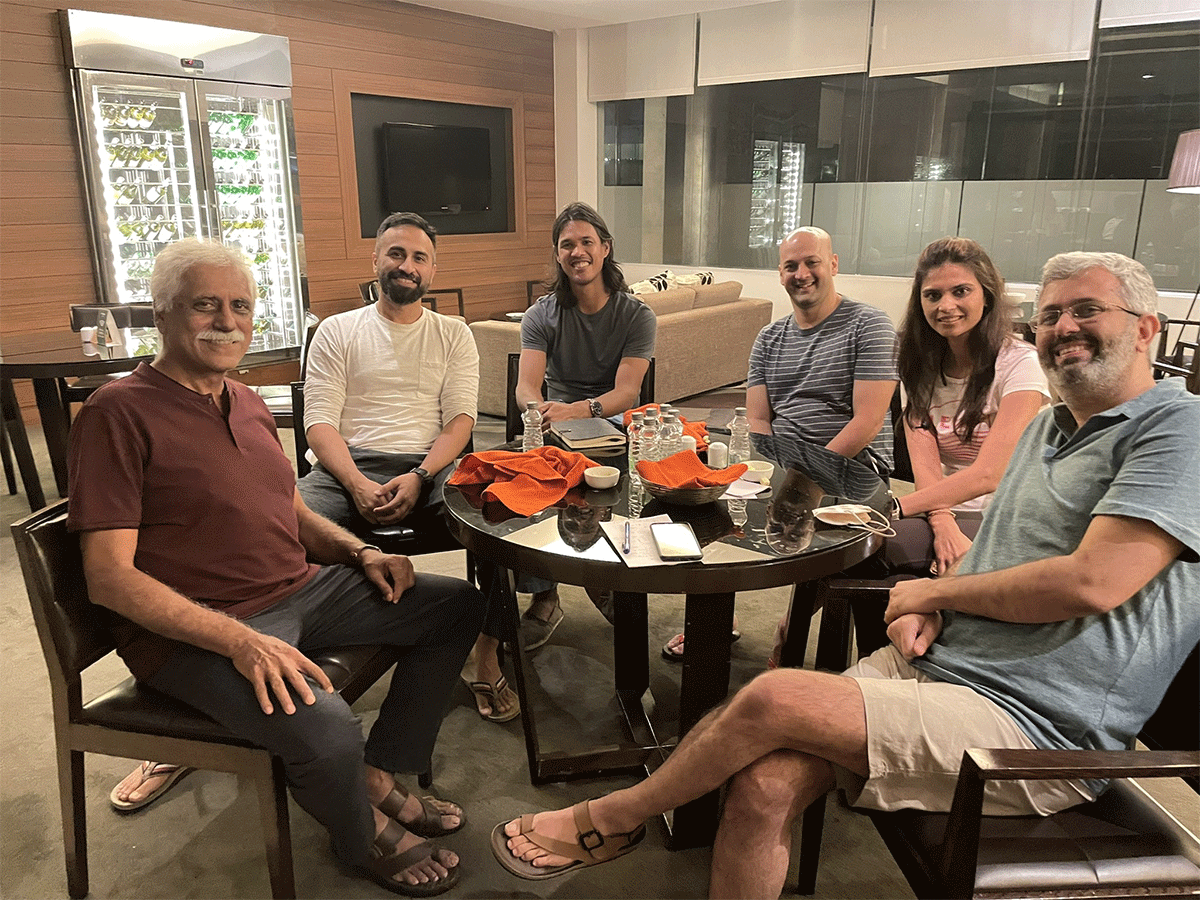 Arpit finished his schooling in Vizag and Udaipur before graduating from Mumbai's K J Somaiya College of Engineering. After a few years in the corporate world, he realised developing software was not his calling.
"By 2008, I had reached a stage where I wasn't happy with my industry and wanted to switch. My first choice was sports, but I was a bit too old to start professionally; it was a tad risky too.
"I was always encouraged towards the creative field when I was younger and I felt drawn towards it as well. I'd have chosen to follow music if I had trained in it. Acting seemed the least risky option at the time and things too fell in place to lead me in that direction," he says.
Which is how his career moved from doing television commercials, to theatre, to playing a bit part in the Netflix series Sacred Games 2, to becoming a sports analyst.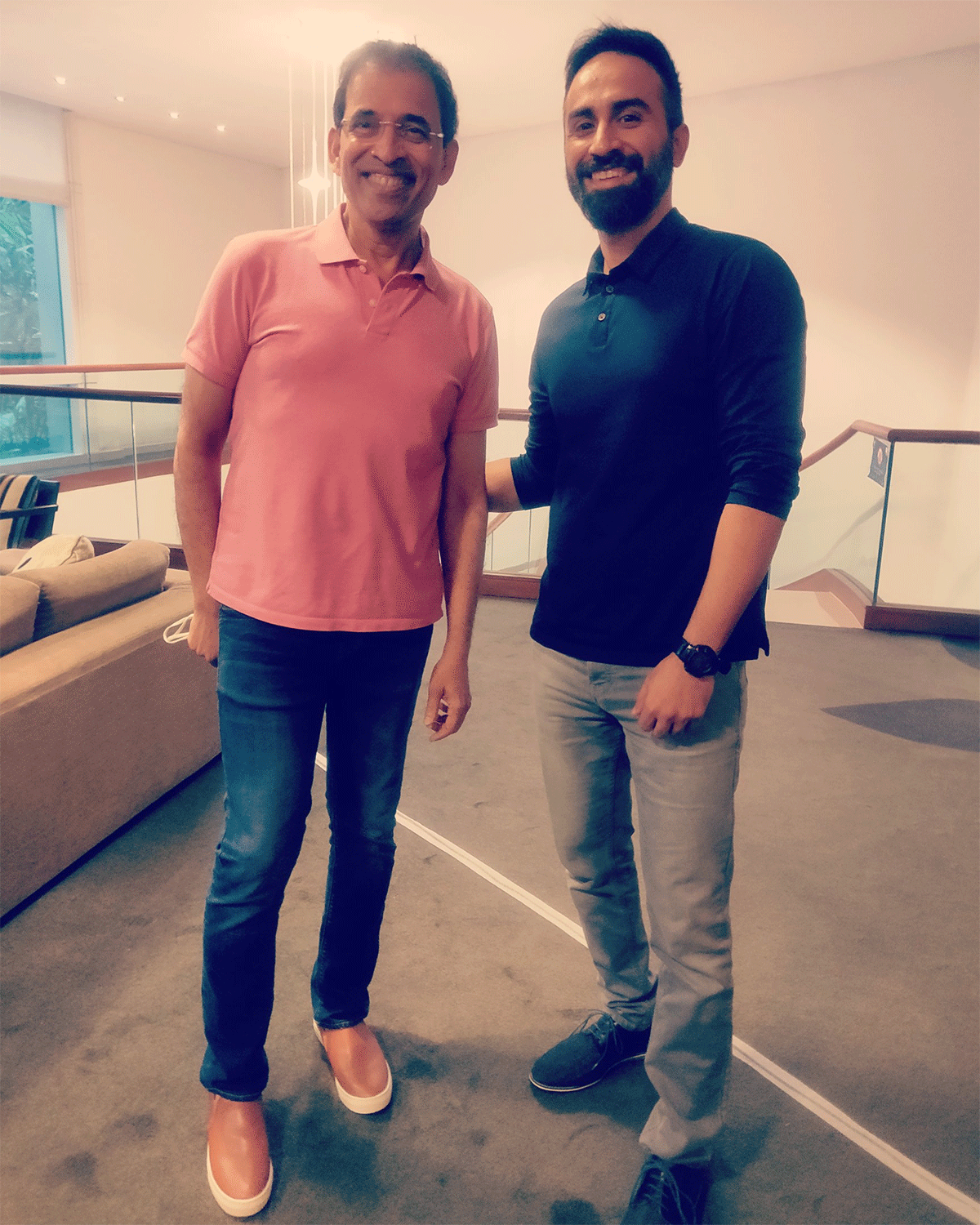 Staying in the bio bubble before the start of the Euros meant he has had to let go of some acting projects.
"I have been in a bio bubble since June 4. My manager had to say no to a number of casting opportunities. She isn't thrilled about that!", he says. "I was even finalised for an Amazon Web show. Eventually it was mutually decided that the best option for everyone was to cast someone else."
Staying in the bio bubble has its perks. On August 3, Aprit tweeted a picture with Harsha Bhogle. 'I could really get used to this Bio-bubble life. Fan-boy moment with @bhogleharsha,' he tweeted.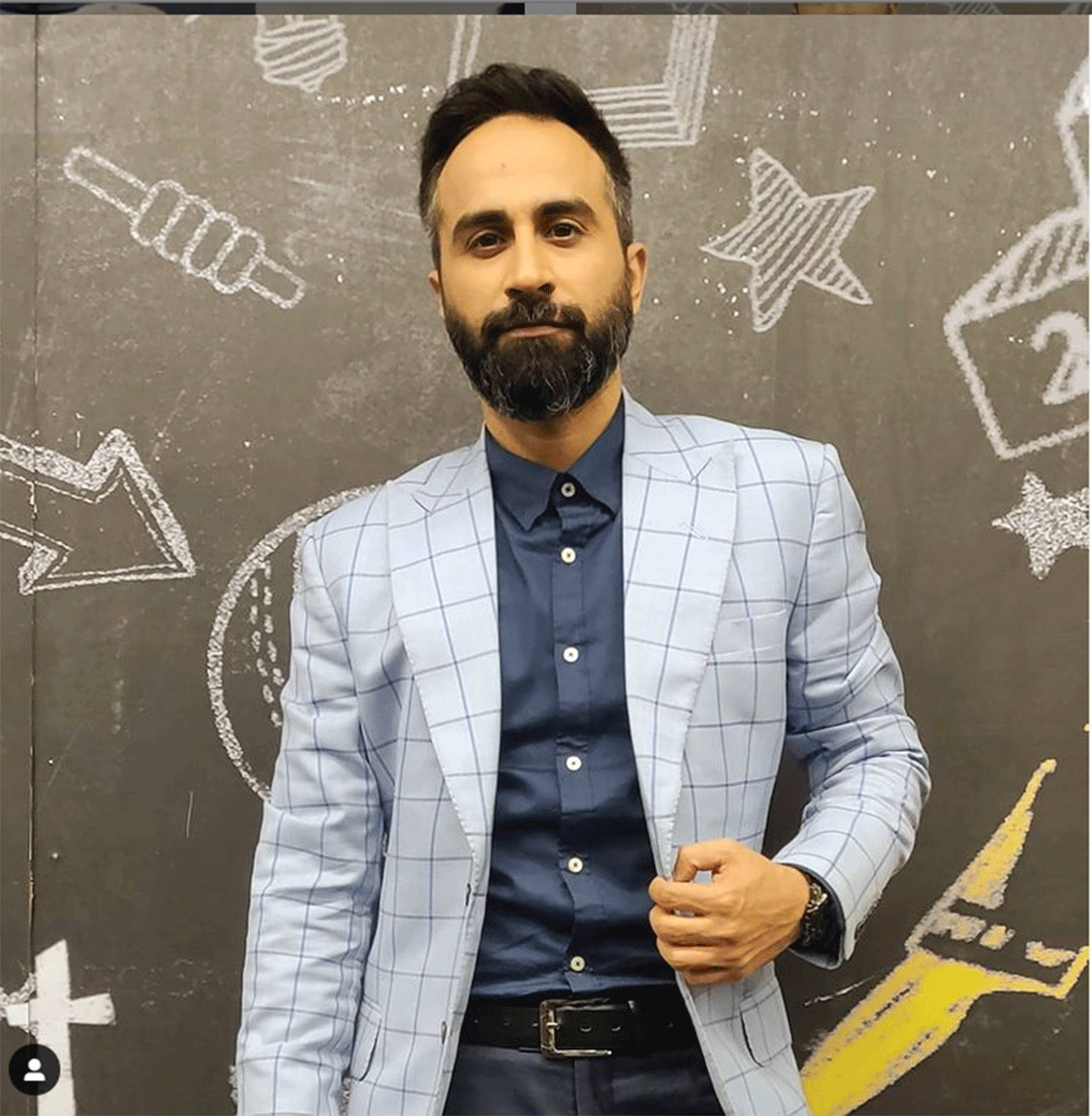 "I'm not crazily ambitious or over-zealous. I am happy where I am. I'd like to believe I get that from my father. Though it is a great trait to possess, it also meant I was a little lackadaisical when it came to work," he says.
"In this field, it is pretty much a crime to be so and it meant I saw my fair share of days without work," he admits.
"So, a few years ago, I vowed to be more ambitious and more 'restless' (in fact, his tweets now end with #restless) about work and not be too chilled out about everything. That hashtag," he smiles, "is a constant reminder."
His takeaways from his broadcast career, he says, are:
Dreams do come true.
Live in the moment; don't plan too far ahead as it could all change in an instant.
Sports fans are the most passionate!!
Arpit says he has a long way to go as an actor, but "I have been lucky to be able to show my talent more as a sports anchor, and I could do this for life!"