Former chief national wrestling coach Vinod Kumar expressed relief and contentment over Delhi High Court's directive to the Centre to confer him with the Dronacharya award.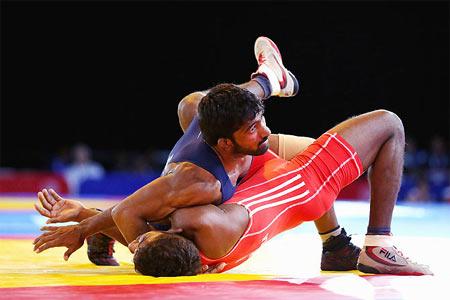 The High Court, on Friday, allowed Kumar's plea, who had filed a petition in the court on August 18 against Dronacharya Award selection committee for ignoring him for the prestigious honour.
"I have just got the court order. I am extremely happy and relieved that my plea was accepted by the court. I am glad that the court could see my achievements and directed the Centre to confer me with the award tomorrow," Kumar said.
The annual National Sports award ceremony is scheduled to be held at the Rashtrapati Bhawan o on Saturday.
"I am really happy at the timely intervention of the court. It feels nice when one gets the respect one deserves," Kumar said.
On August 14th, the Dronacharya Award selection committee recommended another wrestling coach Anoop Singh Dahiya's name for the honour, overlooking the achievements of Kumar, who was the chief national men's team coach from November 2010 to April 2015.
Kumar had argued that he had earned more points (approximately 420) for his achievements with his wards at the international tournaments than Anoop (around 375 points).
Kumar said that there was a view that his sacking as the national coach in May this year was the reason behind his name not being considered.
"But how does my sacking in May this year has any anything to do with my work in the last three years -- from the period of 2012 to 2015?," Kumar asked.
The Wrestling Federation of India (WFI) had sacked Vinod as the chief national coach in May 2015 after his performance as mentor was found to be inadequate during the Doha Asian Championship in April.
But WFI and London Olympic bronze medallist Yogeshwar Dutt had recommended Kumar's name for the prestigious award to the Dronacharya awards committee, who had subsequently rejected it.
The court had earlier on Friday directed the Centre to give Kumar the award.
"The award shall be given to the petitioner Vinod Kumar," Justice V P Vaish said.
Image: Yogeshwar Dutt of India defeats Chamara Perera of Sri Lanka in the semi-final of the 65kg Men's Wrestling at the Glasgow 2014 Commonwealth Games
Photograph: Alex Livesey/Getty Images