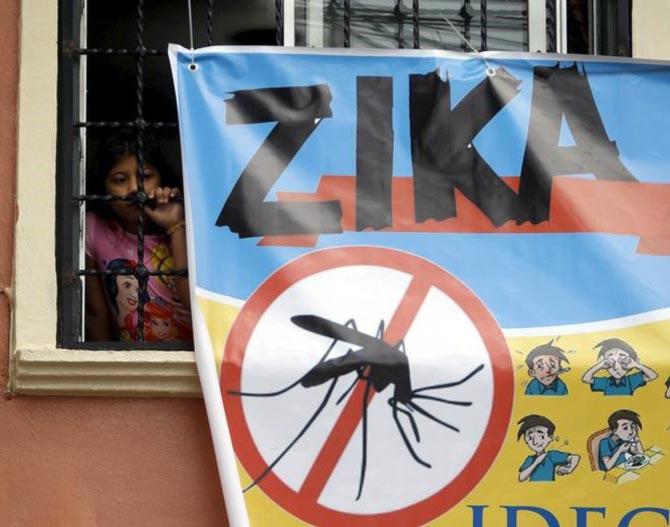 IMAGE: A young girl looks on as soldiers and municipal health workers take part in cleaning of the streets, gardens and homes as part of the city's efforts to prevent the spread of the Zika virus in Honduras. Photograph: Jorge Cabrera/Reuters
The spread of the Zika virus in Brazil needs to be monitored but is not a threat to the 2016 Rio de Janeiro Olympics, Germany's chief Olympic doctor said on Wednesday.

The German Olympic Sports Confederation's leading doctor, Bernd Wolfarth, said, however, it is up to the athletes themselves whether they attended.

"Apart from the fact athletes decide for themselves and freely whether they will compete or not, one must now follow the development (of the virus) very carefully," he said.

The mosquito-borne virus, which is widespread in Brazil and has been linked to birth defects, has prompted concern among athletes and sports officials around the world as they prepare for the August 5-21 Games in Rio de Janeiro.

Kenya caused a stir on Tuesday when the head of its Olympics committee said the team might withdraw from the Rio Games because of Zika, but officials said later it is too soon to decide on the impact of the virus.

Earlier on Wednesday, Toni Minichiello, the coach of reining heptathlon champion Jessica Ennis-Hill, said Bitain should move its preparation camp for the Rio Games outside Brazil and that he would not encourage his client to defend her title.

There is no vaccine or treatment for Zika, so combating the outbreak is focused on eradicating mosquito populations and preventing mosquito bites.