'She is going to win many majors because of the way she plays and the way she acts on court.'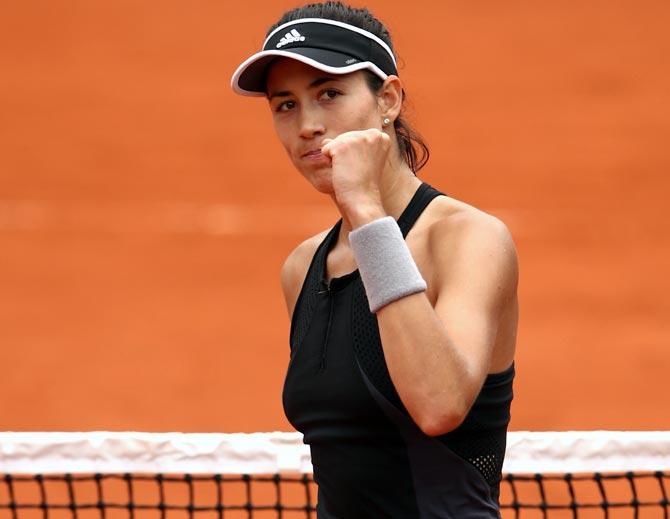 There will be more than just a place in the French Open final on the line when Simona Halep takes on Garbine Muguruza on Thursday -- the number one ranking will also be up for grabs.

Romanian Halep, bidding to win a Grand Slam for the first time after three runners-up finishes, has been in top spot most of 2018 but Muguruza, who scaled the summit last year, will snatch it back with a victory.
Ranking points will play second fiddle to earning the chance to lift the Suzanne Lenglen trophy in Saturday's final -- something Muguruza did in 2016 and what Halep should have done last year when she blew a big lead in the final against big-hitting Latvian Jelena Ostapenko.

With Americans Sloane Stephens and Madison Keys facing off in the other semi after their best runs in Paris, whoever prevails in the Muguruza vs Halep clash will be installed as favourite for the title.

Former men's champion Mats Wilander believes third seed Muguruza now looks like the most likely champion, having not dropped a set and thrashing Maria Sharapova on Wednesday.

"Same as at Wimbledon last year, she looks the one to beat going into the business end," Wilander, who hosts Eurosport's flagship Game, Schett and Mats programme from Roland Garros, told Reuters after a weather-hit Wednesday programme.

"She is going to win many majors because of the way she plays and the way she acts on court," the Swede said.

"When she's playing well she brings it. She has the physical part and the emotional part and plays more aggressively than the others. She doesn't go for broke like perhaps Keys does but it's kind of relentless aggression and pressure."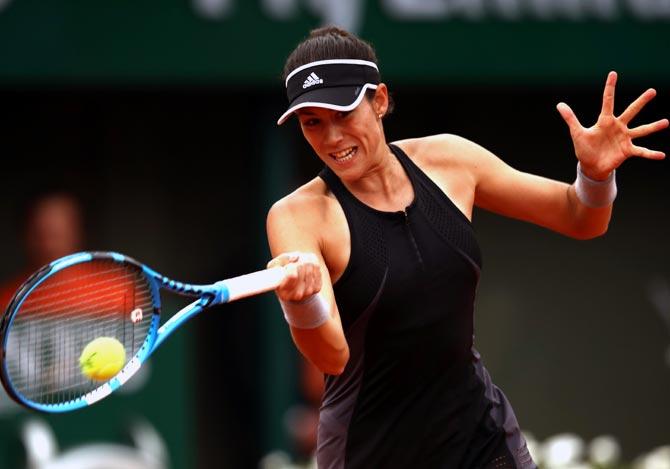 Halep came through in three tough sets against Angelique Kerber although it was nowhere near as gruelling as their Australian Open semi-final clash which Halep won before running out of gas in the final against Caroline Wozniacki.

Wilander says Halep will need to maintain an aggressive strategy if she is to have a chance of ending her wait.

"She has to be slightly more aggressive if she wants to win the title with the players who are left in the draw," he said.

While Wilander think it is a matter of time before Keys wins a Grand Slam, he makes Stephens a slight favourite on Thursday, based on the evidence of their last meeting when Stephens won the US Open final against her close friend.

"That has potential to be an unbelievably good women's match," Wilander said. "I think Keys can hit through the court more than Stephens but can she hit through Stephens?"

Whatever the outcome he thinks both are heading for the top five in the world before the end of the year.

"I'm surprised it didn't happen sooner. But they have both matured so much."

Halep trails Muguruza 3-1 in previous matches while Stephens is 2-0 against Keys.
Garbine Muguruza