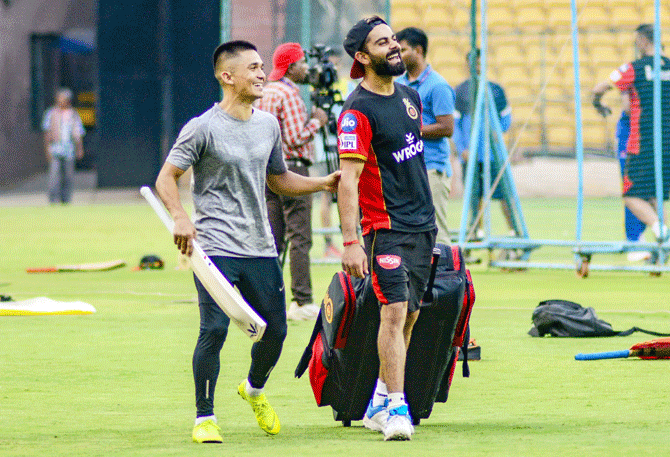 India's football captain Sunil Chhetri and India cricket skipper Virat Kohli are good friends.
Inspired by Kohli, Chhetri turned vegan a few years ago.
In May 2020, Chhetri's straight from the heart Instagram live perfectly captured the relationship between the two sportsmen.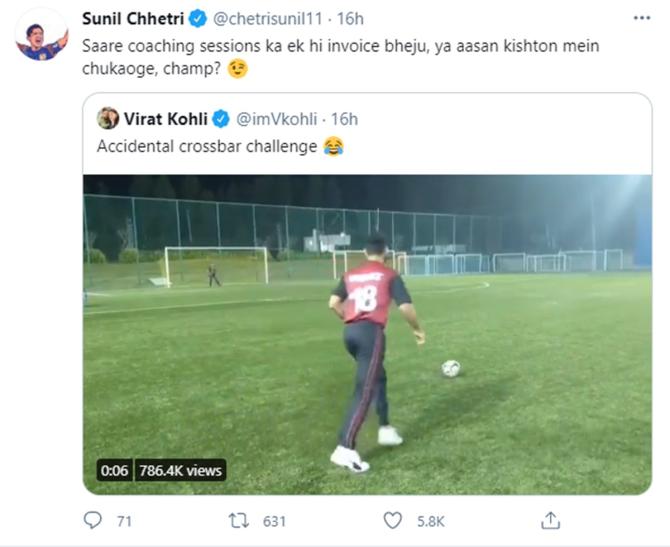 Chhetri just posted a comment on Kohli's 'accidental crossbar challenge' video.
India's highest goal-scorer in international football asked if he should send Kohli the invoice for all his coaching sessions or if Kohli would prefer to pay him in instalments after seeing the cricketer hit the crossbar from outside the box during a training session.
'Saare coaching sessions ka ek hi invoice bheju, ya aasan kishton mein chukaoge, champ?' Chhetri tweeted.
We are waiting to hear from the second highest paid captain in international cricket :)))