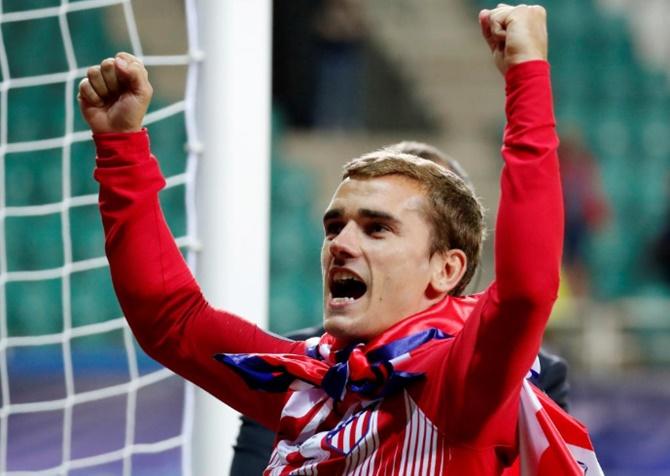 Atletico Madrid forward Antoine Griezmann has said his side's 4-2 win over Real Madrid to win the UEFA Super Cup on Wednesday vindicates his decision to reject a move to Barcelona and remain with Diego Simeone's side.
The France striker was close to joining double winners Barca for 100 million euros (89.5 million pounds) at the end of last season but chose to stay at Atletico, announcing the move in a televised documentary called 'The Decision'.
"I stayed because I could see they were building a great project here, I had confidence in this club and in Simeone, and today we saw that I was not wrong," Griezmann told reporters after the Super Cup triumph in Tallinn.
"It was our first game back and we worked really hard and put in a huge effort and we have to continue like this because we are a great group."
Griezmann played less than an hour of the game against Real until he was substituted for Angel Correa and he admitted he was not yet at peak fitness since only recently returning to his club after helping France to win the World Cup.
"I was a little worn out because it was only my second game back," Griezmann said.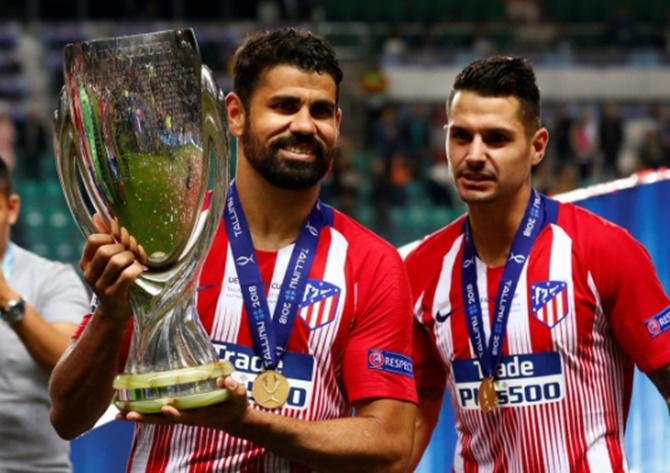 The Frenchman's fellow striker Diego Costa was named man of the match in the Super Cup for scoring Atletico's first two goals and playing an influential role in extra-time, where strikes from Saul Niguez and Koke saw off Real.
Costa shared Griezmann's enthusiasm about the team's prospects for the coming season.
"Atletico continue to grow, not just on the pitch but off it too and you have to thank the people who run the club for bringing important players in and for keeping Griezmann," he said.
"If we keep working so hard on and off the pitch we will continue to grow as we have in the last six years."