Andy Murray, following his fifth defeat in an Australian Open final, holds the unwanted record of having contested the most major finals without actually winning the title.

IMAGE: Andy Murray waves to the crowd after losing to Novak Djokovic in the men's singles final at the Australian Open on Sunday, January 31, 2016. Photograph: Michael Dodge/Getty Images
How many attempts does it take for a top player to win a 'major'?
One? Two? Maybe, three.
Probably, not!
Andy Murray is probably the best example.
The straight sets defeat he suffered at Novak Djokovic's hands at the Australian Open on Sunday, January 31, marked the fifth instance of him reaching the final at Melbourne Park and coming up short.
Four of those five final defeats have come against one opponent.
Worse still, none of the finals -- 2011, '13, '15 and '16 -- between Djokovic and Murray have gone the distance.
Murray's five final defeats at Melbourne Park is the most by a player, man or woman, in the Open era.
Other tennis stars who have similar unwanted records at the majors: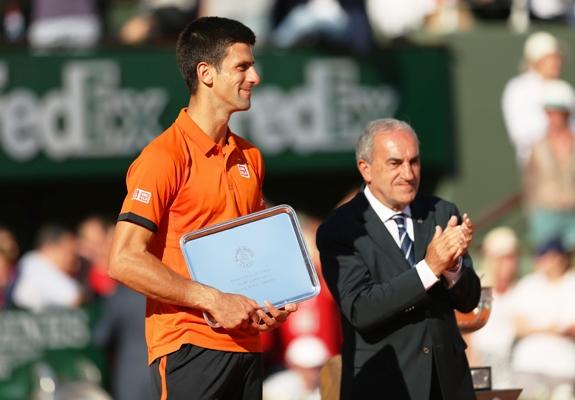 IMAGE: Novak Djokovic with the runners-up trophy after losing the final to Stanislas Wawrinka at the 2015 French Open. Photograph: Clive Brunskill/Getty Images
Djokovic and the Australian Open share a unique bond. Six of the Serb's 11 major titles have come at the year's first Grand Slam tournament, and he is yet to lose a final in Melbourne.
Djokovic can't boast of similar achievements at the year's second major.
The French Open is the lone major the Serb is yet to win, his impeccable form in recent years notwithstanding.
While he enjoys a good match record (48-11) in the French Open, his three attempts to win that elusive trophy have come to naught.
The first two occasions he made the final at Roland Garros (2012 and 2014), Djokovic came up against an unstoppable Rafael Nadal.
Last year, he outwitted his arch-rival, but found Stan Wawrinka too hot to handle in the final.
Come May, Djokovic will mount his 12th assault on the red clay in Paris.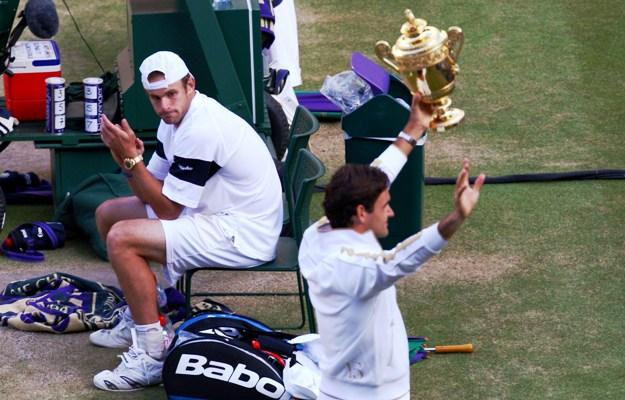 IMAGE: Andy Roddick looks despondent as Roger Federer celebrates after the men's singles final at Wimbledon in 2009. Photograph: Julian Finney/Getty Images
With a game tailor made for Wimbledon, it came as no surprise that Andy Roddick made it to the final three times at the All England Club.
He failed each time.
In all three final appearances Roddick faced his nemesis, Roger Federer.
The 2004 final was fairly competitive, resulting in a four-set win for Federer.
Federer was more decisive in 2005, winning in three sets.
In 2009, Federer and Roddick were involved in a cliffhanger.
In one of the best matches ever played at Wimbledon, Roddick played the best tennis of his life.
Yet, he came up short, Federer winning 5-7, 7-6 (6), 7-6 (5), 3-6, 16-14.
Goran Ivanisevic too lost three finals at Wimbledon. However, he got a fourth shot at the title -- winning as a wild card in 2001.
Unfortunately for Roddick, he never made the Wimbledon final again.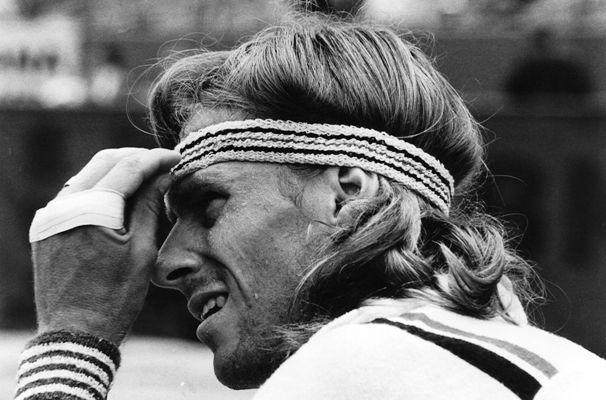 IMAGE: Bjorn Borg in a pensive mood. Photograph: Frank Tewkesbury/Evening Standard/Getty Images
For someone who won five straight Wimbledon titles and triumphant on six occasions at Roland Garros, Bjorn Borg never won the US Open.
Not that he didn't have a good record in New York. A 40-9 match record and a winning percentage of 82 suggests otherwise, but Borg failed when it mattered.
Borg made it to the final in 1976, '78, '80 and '81.
On the first two occasions, he came up against Jimmy Connors, and in the final two, he ran into an inspired John McEnroe.
Borg's best chance to win was in '76 when the US Open was played on the clay courts of Forest Hills. But it was not to be.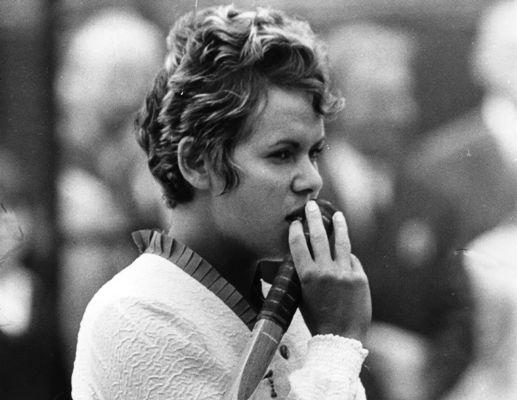 IMAGE: Evonne Goolagong. Photograph: Frank Tewkesbury/Evening Standard/Getty Images
Her career coincided with Margaret Court and Billie Jean King on the one hand, and Chris Evert and Martina Navratilova on the other.
Evonne Goolagong-Cawley played 18 major singles finals, winning seven.
Goolagong-Cawley won the Australian Open on four occasions, Wimbledon twice and the French Open once.
Like Borg, she failed to complete her collection, despite contesting four US Open finals.
Her four final appearances in New York came in successive years.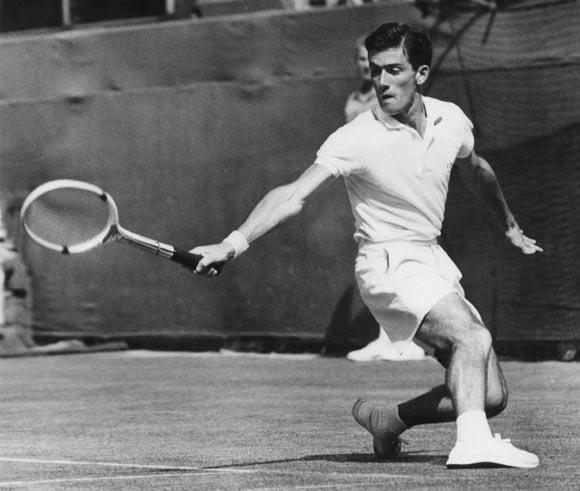 IMAGE: Ken Rosewall in action. Photograph: Central Press/Hulton Archive/Getty Images
Ken Rosewall's failure to win at Wimbledon is the stuff legends are made of.
In a stellar career spanning more than two decades, spread across the amateur and professional eras, the Australian made it to the final at Wimbledon four times.
Rosewall's loss in the 1954 final allowed Jaroslav Drobny to win his first 'Big W' title, on his third attempt.
In 1956, he let compatriot Lew Hoad win his first.
The Australian had to wait 14 years to reach his third Wimbledon final, but lost to compatriot John Newcombe in five sets.
Having made the headlines again by reaching the 1974 final, 20 years after his first, Rosewall was no match against a young Jimmy Connors.