The passion to achieve excellence everyday is what motivates tennis legend Leander Paes the most; his mantra in life is focusing on positives.
The 41-year-old reveals how he keeps himself motivated to come on to the courts everyday and produce magnificent results.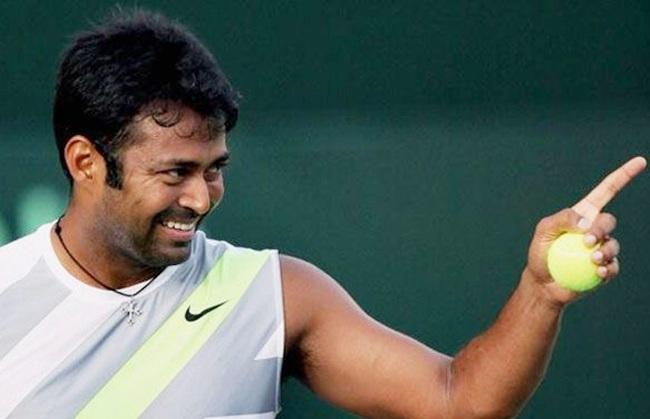 "I am motivated by excellence. I am also motivated to be the best every day and in every department of my life as a son, patriot and athlete and as a father. What drives me is that I find every day that I can get better. Even when I am going to be 42 in six months time, I want to keep improving," Paes said.
The winner of 12 Grand Slam titles said there will be always be difficult circumstances in life but the key is focus on the bright side.
'What you can control is the way you react to the obstacles'
"The obstacles are out of your control but what you can really control is the way you react to it. The way you deal with it. What is the use of getting angry… feeling depressed? It does not solve anything. At the end of the day my racquet does the talking. There is no reason to get down.
"In our country you are going to have lot of adversity. For me, the way I live my life is the values in life and ethics. The way I have been brought up with."
'Fight for what you believe in'
"That is something in which I believe very strongly. I will fight for what I believe in. I always go for the truth. But, at the same time, you have to be tactful in dealing with adversities."
Asked to cite an example how he overcame hardships in life according to his philosophy, he recalled the days when he encountered a life-threatening brain tumour.
"Yes, there were times when I felt the adversity is so much and why. Then you also realise that you are so blessed. You should remember that I had come from a place where I had a tumour in the head and I was given only six months to live. So when you come back from a space like that you realise what are the important things in life and it is very clear; and in that where I choose to live in."
'Do not give much importance to critics'
Paes said he does not give much importance to his critics.
"For every one person, that is negative (for me), I probably got millions of people who are positive. So why worry about that one person, when you got million other people who are positive. I listen to critics but also see if it is correct or wrong."
'We all need to keep improving'
Talking about future of Indian tennis, Paes was of the view that surely the number of players has gone up, but Indias need better players.
"Earlier it used to be only me or two three other guys. Now there are 15 or 20 guys are playing, who are close to each other on the ATP ranking. But I still feel that to play at the top levels you can easily differentiate between the best and everybody who is around 200 or three hundred in the world and then you can differentiate the guys in the top 10 or 20.
"I think that all of us have a lot of improving to do. All of us have to work on our games. But, really, the numbers have grown and now we need to keep getting the quality better. There is no reason as to why you cannot do it here. Just the on work ethics, we all need to keep improving."