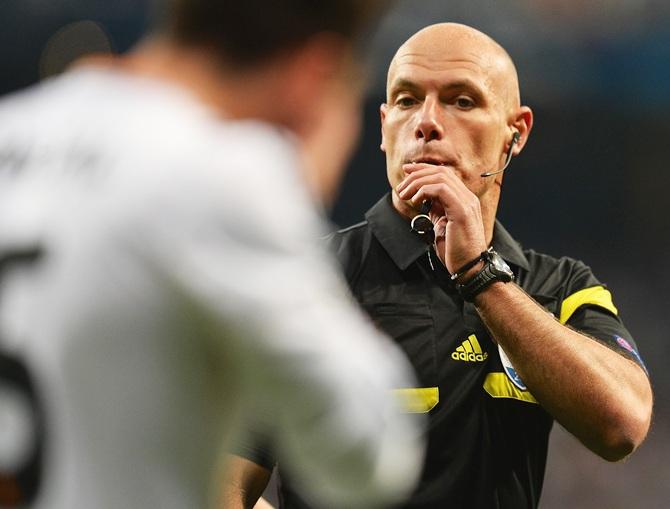 (Picture for representational purpose only) Referee Howard Webb blows his whistle. Photograph: Mike Hewitt/Getty Images
If you thought you have seen it all in football, you are in for a shock!
A lower-league match in Brazil turned bizarre when a referee pulled out a gun and pointed it towards players after tempers boiled over.
It was referee Gabriel Murta, who was furious after getting some rough treatment from one of the teams.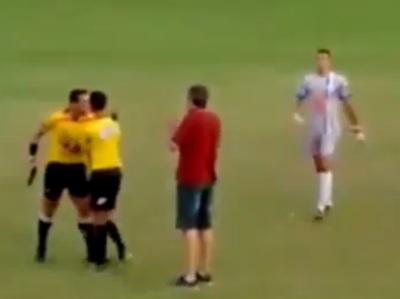 Video grab of referee Gabriel Murta pulling out a gun
But his reaction was shocking. Now, he is facing disciplinary action.
Murta was kicked and slapped by players from lower-league Amantes de Bola, while the manager invaded the pitch demanding a red card, it was reported.
The referee, said to be a policeman by day, reacted by racing to the changing rooms and returning with a firearm.
The footage was captured by a spectator.