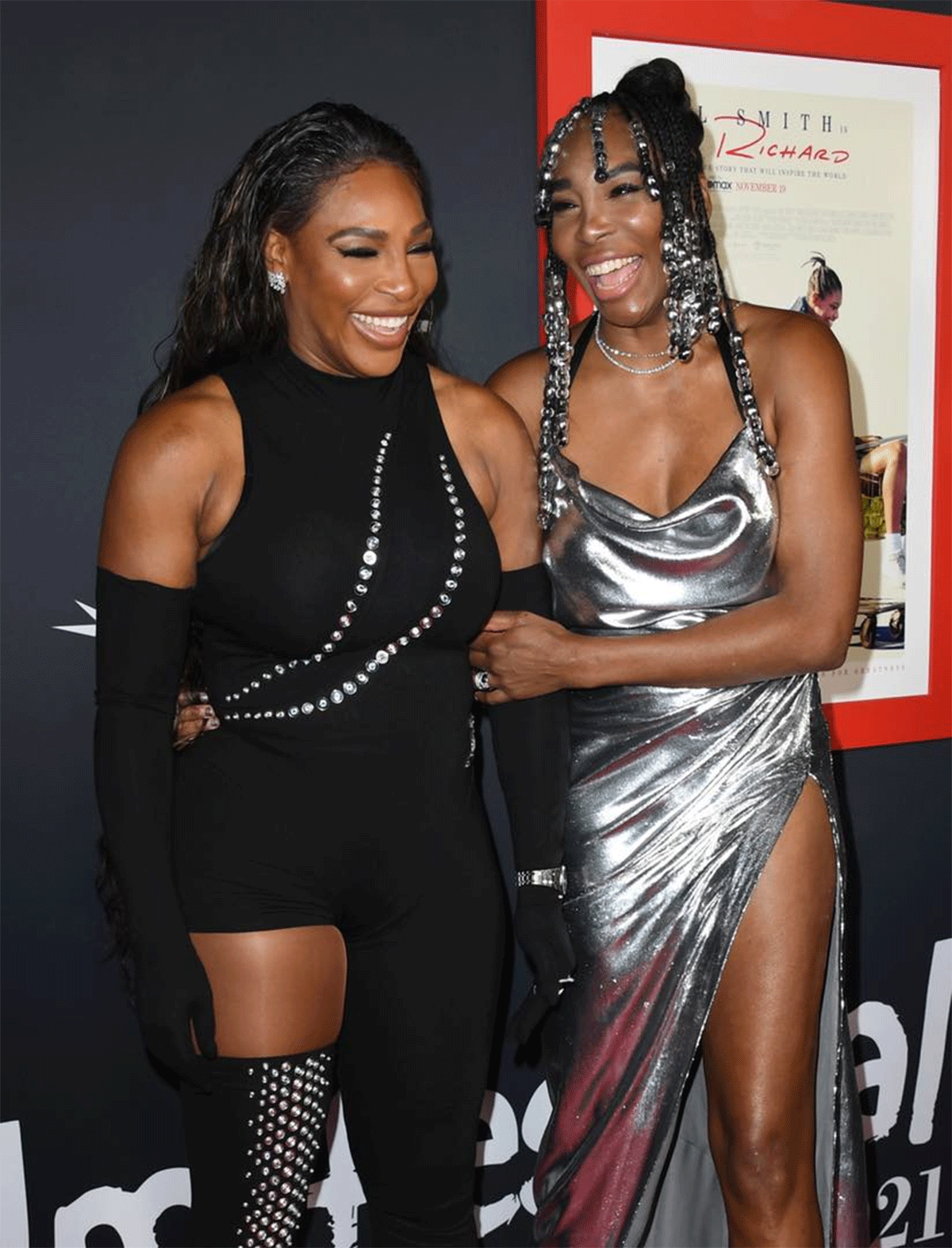 Tennis legends Serena and Venus Williams stole the show as they joined Hollywood superstar Will Smith at the red carpet premiere of King Richard at the TCL Chinese theater in Los Angeles.
King Richard is a Serena and Venus biopic, about how their father Richard Williams pushed them towards tennis greatness.
Will Smith portrays Richard Williams, Venus and Serena's dad and coach, training with them on broken down public courts in 1990s south Los Angeles, collecting discarded balls, and battling derision and scepticism to get them attention.
Isha Price, one of Venus and Serena's three older half-sisters, was an early collaborator on the script, providing details and recollections that made the movie the story of the family. Richard Williams has been in ill health for years and did not take part in the project.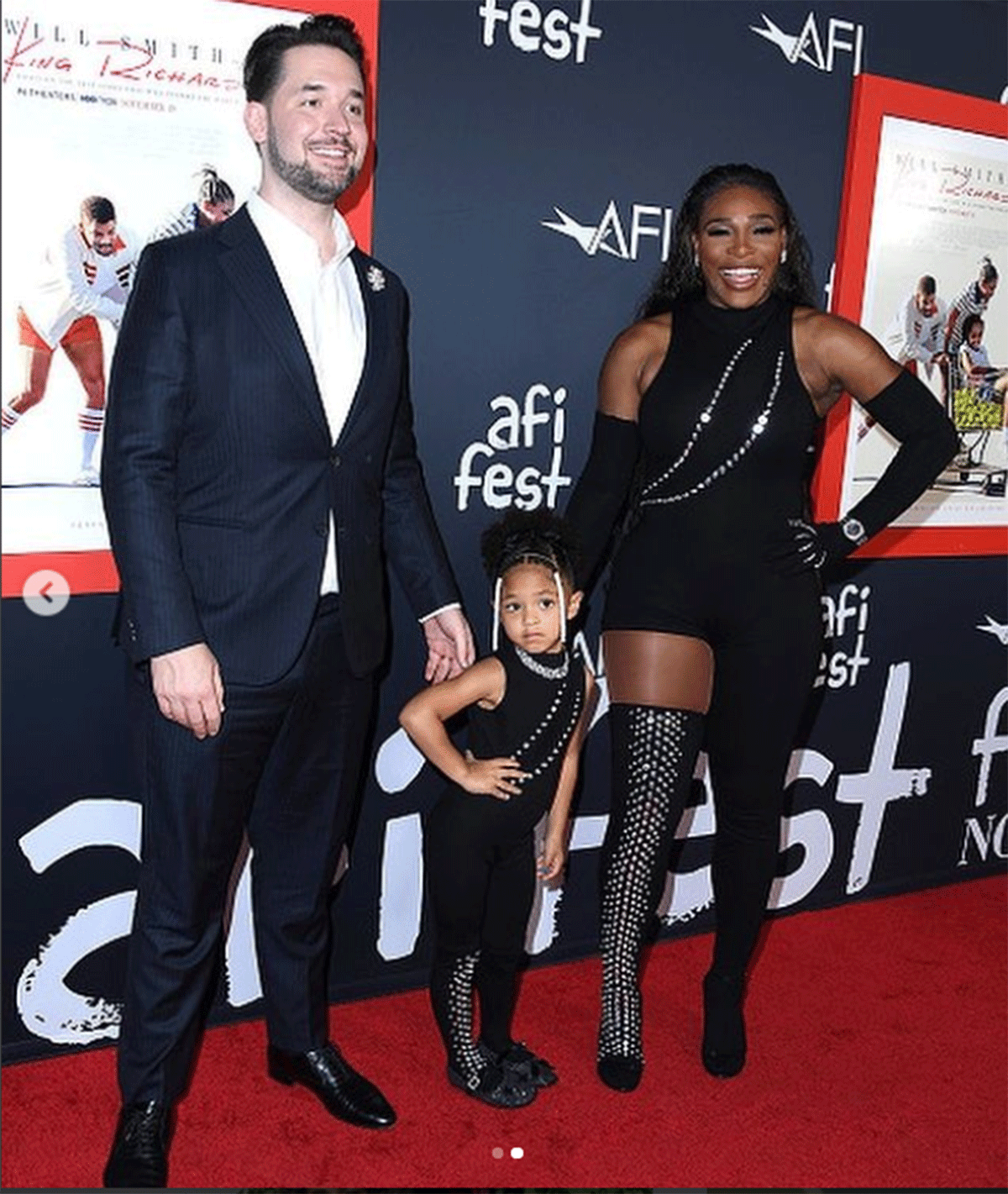 Also present at the premiere were Serena's husband Alexis Ohanian and their daughter Olympia -- the mother-daughter duo wearing matching outfits.
King Richard opens in US movie theaters and streams on HBO Max on Friday, November 19.
Venus Williams said she got emotional watching the film. 'Just like watery eyes, and the moment, the family moments of togetherness and the father-daughter moments are like, ooh,' she said.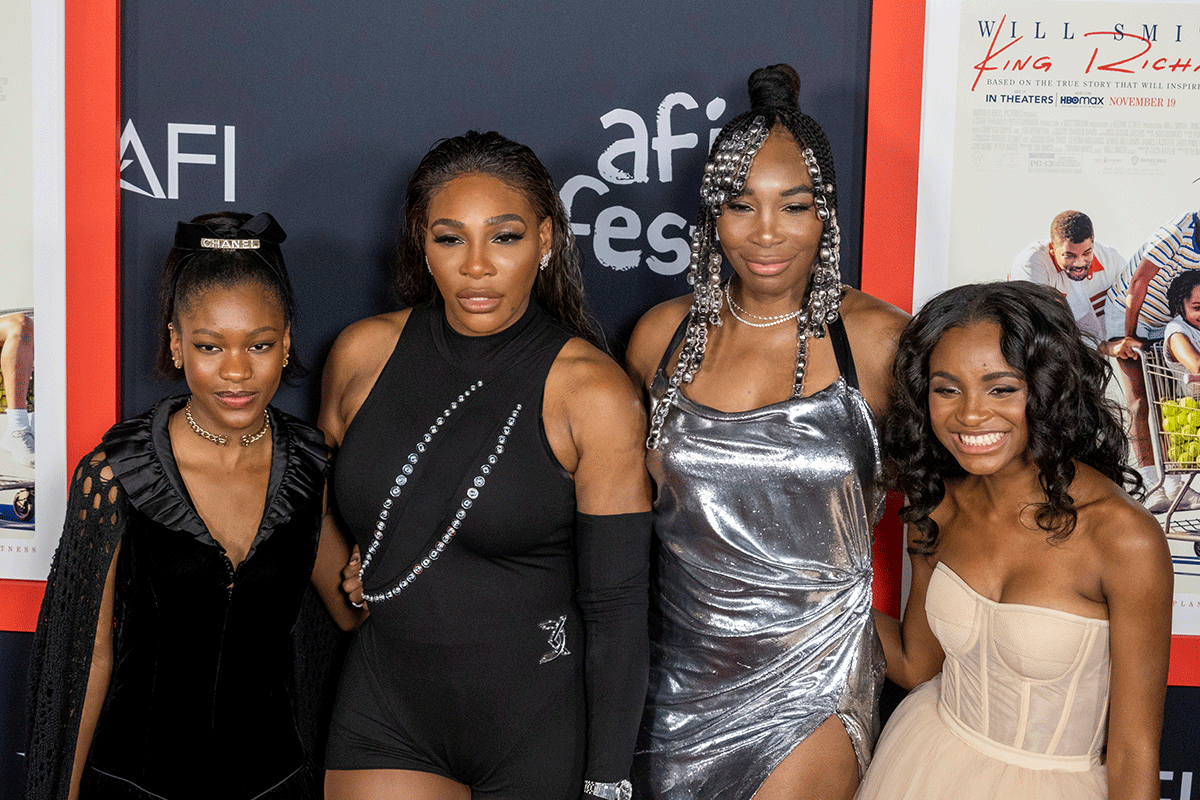 While the film uses authentic players as doubles for much of the action, actors Demi Singleton (Serena) and Saniyya Sidney (Venus) had to undergo months of intensive training to learn how to hit the ball, serve and play the kind of power tennis the young sisters were known for.
'They're such extraordinary people and they're very nice. Such big hearts,' Sidney said. 'They gave us great advice on just growing up in this world and how they felt when they were a kid and to always make sure you stay close to your family.'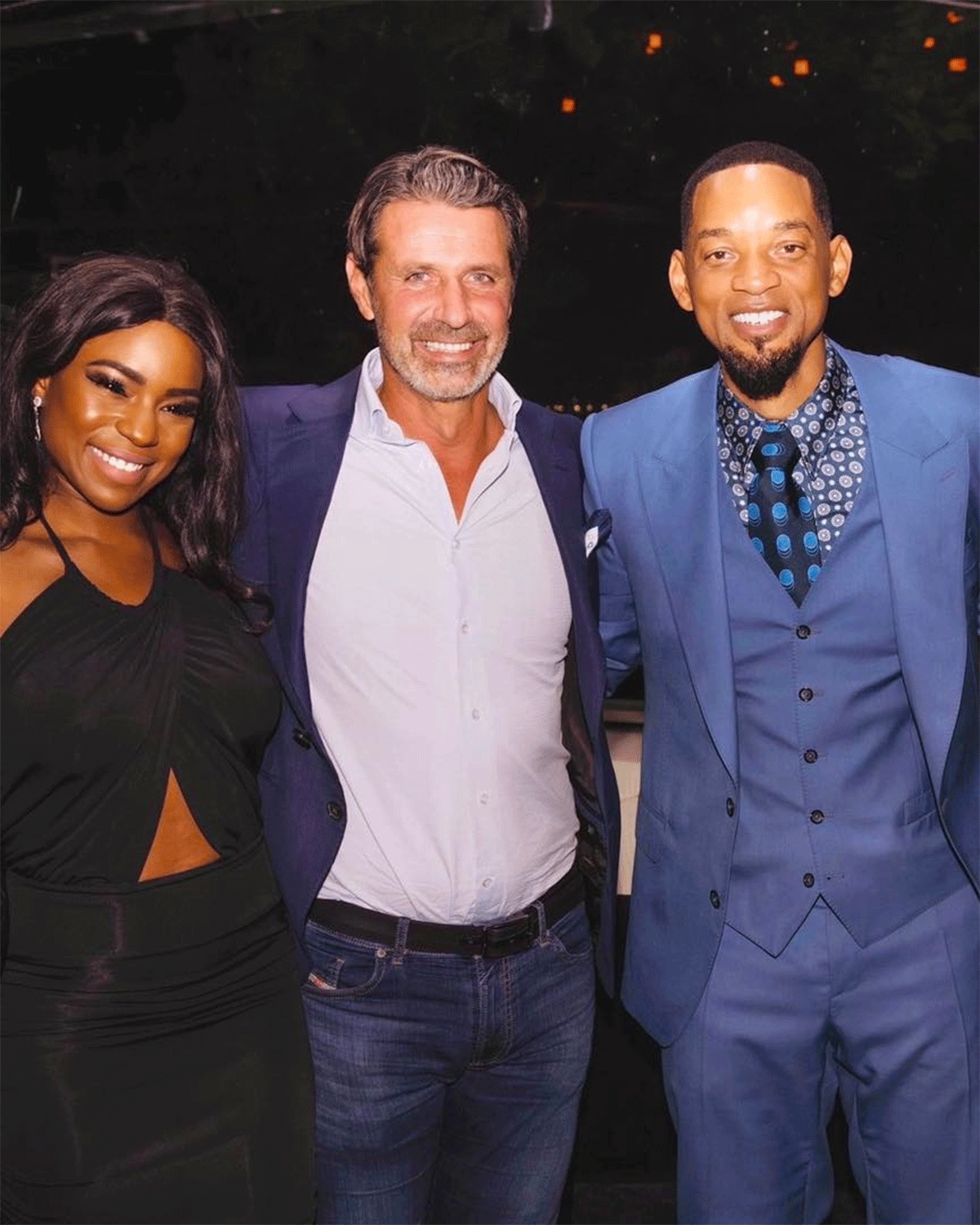 Serena's coach Patrick Mourataglou, who was at the premiere, applauded the film on Facebook: 'I came in last night expecting to watch a great tennis story -- but what I watched was a human story; the story of a multi-talented family; and quite frankly the most incredible story I have ever witnessed in sports.'
'I found myself so overwhelmed by how real and empowering it all felt that I could not fight back the tears,' Mourataglou said.
'Once-in-a-lifetime talents sometimes do come in pairs, but what Richard Williams and his family have achieved stands apart.'