Sharapova fallout shows sponsors have no tolerance for banned drugs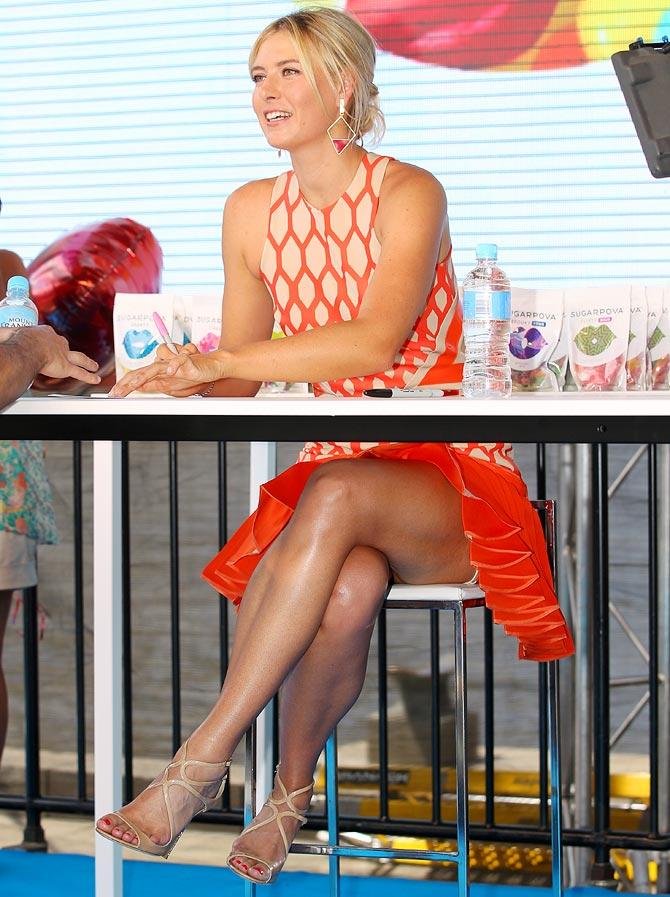 IMAGE: Maria Sharapova. Photograph: Scott Barbour/Getty Images.
In the day following Russian tennis star Maria Sharapova's admission that she failed a drug test, sponsors Nike, Porsche and Swiss watchmaker Tag Heuer dropped her like a hot potato.
Major blow for Sharapova: Nike suspends contract, TAG Heuer won't renew
Before social media demanded instant responses, sponsors often waited weeks or months before severing ties with an athlete - giving them the benefit of the doubt.
With so much invested in a global sponsorship industry IEG estimates at $60 billion, sponsors now scramble to avoid the taint of scandal so athletes caught doping at the Olympics this summer should also expect a quick end to their lucrative contracts.
"Given the attention that use of performance-enhancing drugs in just about all sports has garnered over the last several years, sponsors are going to cut as quickly as they can," said Brian Socolow, head of the sports practice group at Loeb & Loeb law firm, which has represented both athletes and companies in endorsement deals.
"They don't want to get caught sponsoring the next Lance Armstrong," he added, referring to the disgraced cyclist who was stripped of seven Tour de France titles and banned for life in 2012 after a US anti-doping probe. Armstrong later admitted using performance-enhancing drugs in a television interview.
While Armstrong's story took years to play out as he initially denied reports of his drug use, Sharapova quickly called a press conference on Monday to say she had tested positive for meldonium, which she said she was taking to treat diabetes and low magnesium. The drug was only banned by the World Anti-Doping Agency as of Jan. 1.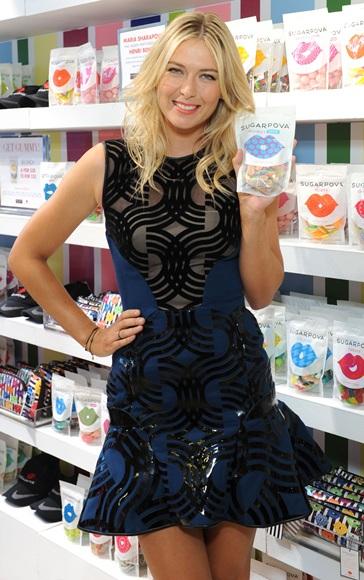 IMAGE: Maria Sharapova during the promotion of Sugarpova. Photograph: Craig Barritt/Getty Images for Henri Bendel.
Sports apparel giant Nike Inc and German carmaker Porsche, a Volkswagen AG unit, responded by suspending their sponsorship deals, while Tag Heuer, owned by French luxury goods group LVMH, ended talks to extend a contract that had expired in December.
Sponsor decisions on whether to stick with a spokesperson or team are driven by money, industry officials said. If they feel the sponsorship can still work, companies stand by their man, woman or sports group, like many have done with soccer's world governing body FIFA or the International Olympic Committee through their respective scandals.
Industry executives agreed Sharapova was smart to get in front of the news, announcing the positive test herself and apologising for her mistake.
As a result, she will likely get a second chance with the public and sponsors alike, industry executives said. However, a lengthy suspension could in effect end her playing career and damage her status as one of the highest paid off-field female athletes. Forbes estimates her off-court career earnings at more than $200 million.
"In many ways, she's the ideal spokesperson for a brand. She's very attractive, highly successful and very competitive," said San Diego State University marketing professor George Belch, who has used a Harvard case study about her in his classes to tout her ability as a spokesperson.
Sharapova's failed drug test at January's Australian Open, one of four annual Grand Slam events, will likely lead to a ban for the 28 year old. Still ranked among the top players, she has won five Grand Slam titles in her career.
While some critics argue a double standard exists for female athletes, several industry officials said Tiger Woods' sex scandal or the rape allegations against Kobe Bryant in the past would both play out differently in today's social media-driven culture.
Issues companies may have waited out not long ago, now demand immediate attention, and some believe it being an Olympic year only raises the pressure to move fast.
Consumer products companies like those associated with Sharapova have even more reason to move quickly to distance themselves from bad news, industry officials said.
"It takes a lot of time and money to build a lifestyle brand," said Gary Fechter, an attorney at McCarter & English who has represented companies in sponsorship deals for almost four decades.
And for sponsors that may have felt they were overpaying Sharapova, her positive drug test offers a "back-door out," he said.
A source close to the tennis star said her team was encouraged that Nike and Porsche simply suspended their deals rather than terminating them, suggesting the door may be open to reopening them in the future.
In the short term, however, Sharapova's standing will surely take a hit.
Her "trust" scores in an index created by the Marketing Arm for clients to measure celebrity influence will likely take a significant dip, managing director Matt Delzell said.
Sharapova currently ranks in the top third, in the range of former New York Yankee all-star shortstop Derek Jeter, comedian Seth Myers and singer Demi Lovato, according to the unit of the Omnicom Group Inc, which books sports personalities for companies.