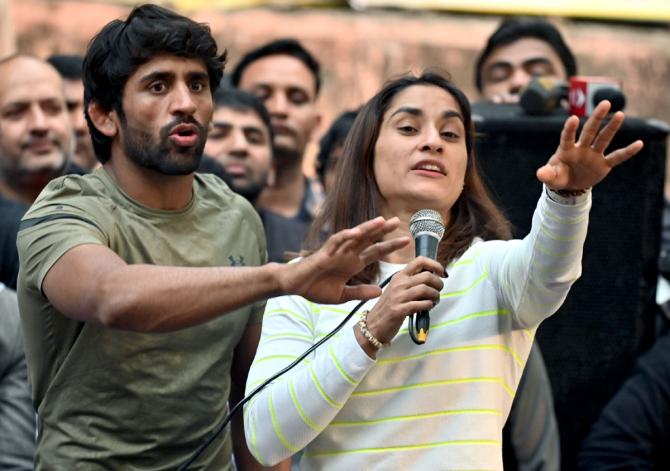 Wrestling Federation of India chief Brij Bhushan Sharan Singh on Monday clarified that no petition has been filed by him or by any person authorized by him in the Delhi High Court against the wrestlers who protested against him in New Delhi last week.

Singh was recently asked to step aside as the WFI president pending an inquiry by an Indian Olympic Association's Oversight Committee into the allegation of sexual harassment and financial impropriety against him.

Singh in his statement further clarified that he denies filing a petition in the name of Vicky showing my Delhi residence address.

"I have not authorized any advocate, law agency or representative to file a petition in any court of law. Earlier today, a Petition was moved in Delhi High Court against Players/Wrestlers, who recently staged a protest against Wrestling Federation of India (WFI) president Brij Bhushan Sharan Singh, levelling serious charges of sexual harassment against him, and coaches of the federation," he said.

Lawyer Sharikasnt Prasad after filing the plea claimed that the petitioner in the matter is Vicky, whose address is 21, Ashoka Road, the official residence of BJP MP Singh and is working as his cook.

The plea alleged that the wrestlers have completely misused the sexual harassment laws by making them a mockery of justice. if any player had undergone sexual harassment, they must have acted in accordance with the law through police and courts etc.

The plea sought direction for the registration of FIR against wrestlers including Vinesh Phogat, Bajrang Punia etc for allegedly abusing the process of law by putting the WFI chief under extortion for making him resign.