The Copa America 2021 championship final will be played between Brazil and Argentina from 05:30 am IST Sunday in Rio de Janeiro, Brazil.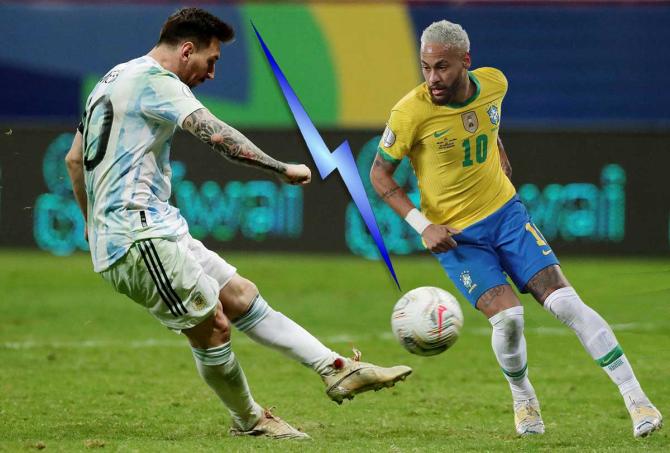 Brazil defeated Peru 1-0 in the semi-final.
Argentina had a tough semi-final game against Colombia and Lionel Messi's team only made it to the final via a penalty shootout 3-2.
To whom will the big night belong?
Hosts Brazil? Or will the Argentinians emerge triumphant?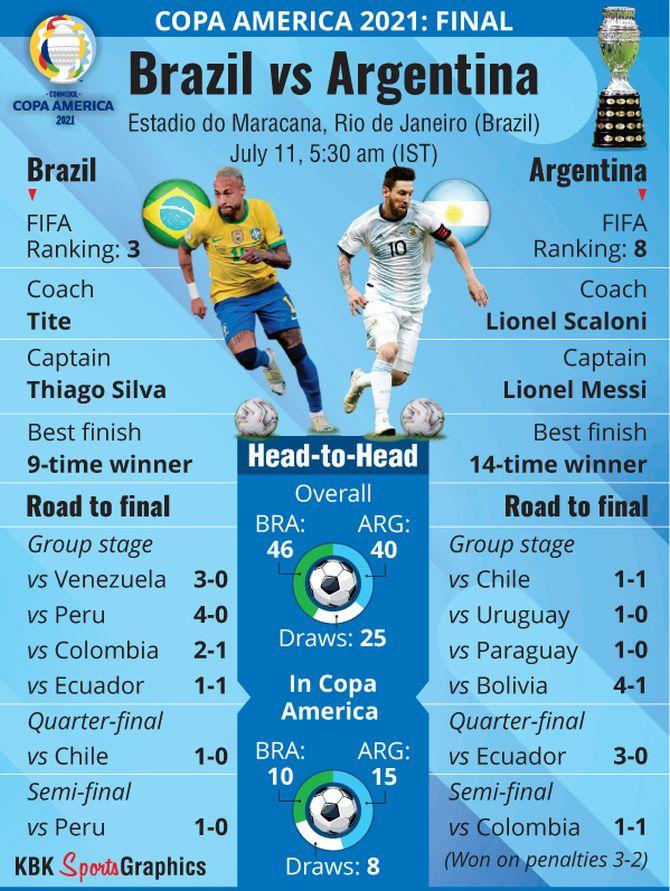 Time to VOTE!