'I will continue to play tennis. It's nothing complicated.'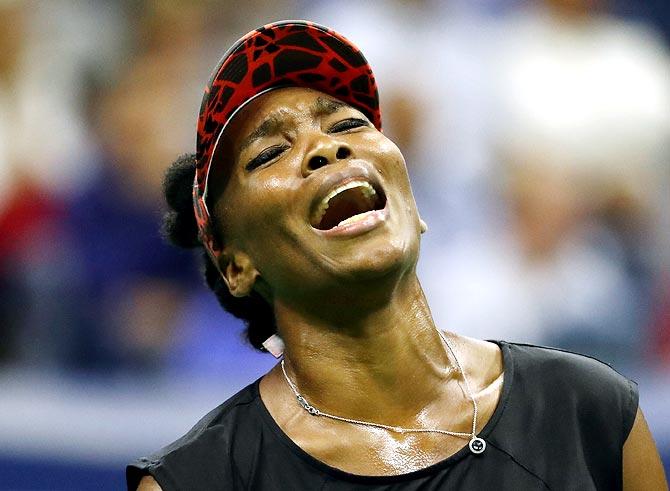 IMAGE: Venus Williams reacts during her match against Sloane Stephens. Photograph: Abbie Parr/Getty Images for USTA
Venus Williams rejected the suggestion she might be content to serve as an inspiration to younger players after her 6-1, 0-6, 7-5 defeat to fellow American Sloane Stephens in the semi-finals of the US Open on Thursday.

The 37-year-old Williams was not amused when asked at her hastily-convened media conference if there was any consolation the younger generation of American players, three of whom made the semi-finals with her, have cited her as an inspiration.
"To be honest, I'm definitely here to win my matches, not for consolations," she said. "That definitely sums it up."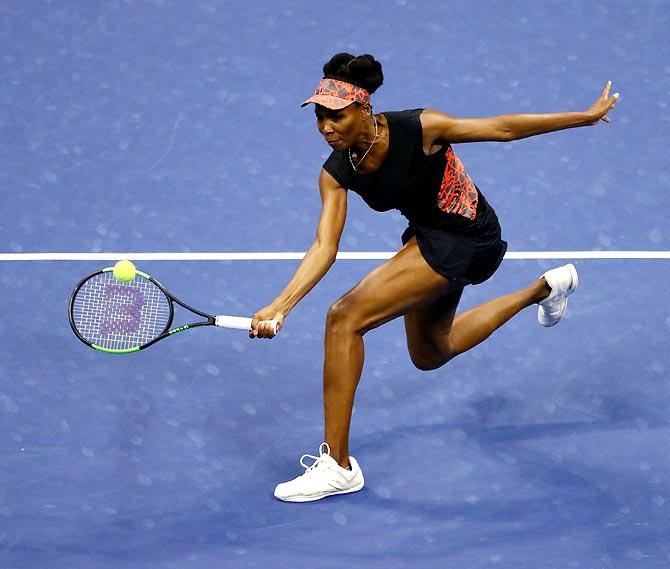 IMAGE: Venus Williams in action. Photograph: Al Bello/Getty Images

Asked about her plans for the immediate future, she was again succinct.

"I will continue to play tennis. It's nothing complicated."

Williams was undone by errors brought about by the defensive-minded Stephens, who managed to track down balls and stretched out rallies at Arthur Ashe Stadium.

"It was definitely well competed," she said.

"In the end, she ended up winning more points than I did. That's what it adds up to."