Olympic skier Jeret Peterson has committed suicide in Utah, days after his arrest on suspicion of drunken driving, the US Ski and Snowboard Association said on Tuesday.
Peterson, 29, a silver medallist in the men's freestyle aerials competition at the 2010 Winter Games in Vancouver, Canada, shot himself near Salt Lake City, the association said in a statement.
Peterson's death on Monday came three days after the Olympic athlete was arrested in Idaho on suspicion of misdemeanor drunken driving. He was released from the Blaine County Jail in Idaho after posting $500 bail.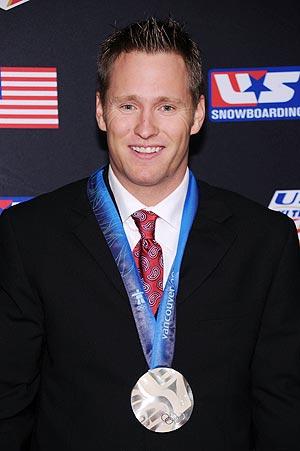 Salt Lake City police officials did not return calls.
Peterson had been arrested after speeding in a Dodge Dakota pickup through Hailey in south-central Idaho, at an estimated 70 miles per hour in a 25 mph zone, police said.
He failed three field sobriety tests, including a walk and turn and a one-leg stand, according to a police report.
Peterson pleaded not guilty in paperwork filed by his attorney to the charge of driving under the influence and the speeding citation.
Originally from Boise, Idaho, Peterson most recently lived in the ski haven of Park City, Utah.
He had not planned to compete in the 2012 season and was a full-time business student at Westminster College in Salt Lake City, according to the US Ski and Snowboard Association.
Peterson had had previous scrapes with the law. He was found guilty of public urination in Boise in 2008, two years after pleading guilty to theft by receiving stolen property, according to Idaho court records.