Novak Djokovic claimed his sixth Australian Open title on Sunday as the 28-year-old continues to dominate men's tennis
Here are some of the key statistics for the all-conquering Serb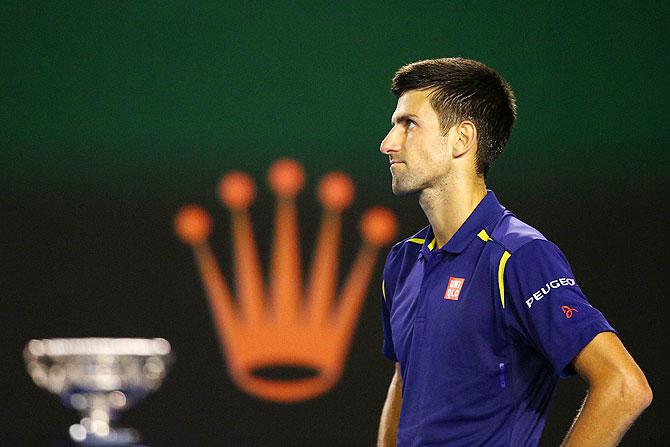 - Djokovic (2008, 2011-13, 2015-16) has now won six Australian Opens, matching the record of Roy Emerson (1961, 1963-67).
- Djokovic now owns 46 hardcourt titles, level with American Andre Agassi and only behind Roger Federer (60).
- He has 11 Grand Slam titles, drawing level on the all-time list with Australian Rod Laver and Swede Bjorn Borg. Ahead of him are Emerson (12), Pete Sampras and Rafael Nadal (14) and Roger Federer (17).
- Djokovic has won seven consecutive tournaments.
- Since losing to Federer at last year's Cincinnati final in August, Djokovic has won 38 of his next 39 matches.
- He has beaten World No 2 Murray 11 times from 12 clashes since losing to him in the 2013 Wimbledon final.
- Djokovic is on a 21-match winning streak in grand slams. He has not lost a Grand Slam match since he was defeated by Stanislas Wawrinka in the 2015 Roland Garros final.
- He has held the ATP No 1 ranking since July, 2014.