Laxmi Negi tells us about the stars we will miss at Melbourne Park this fortnight.
The Australian Open has always been a glorious curtain-raiser for the tennis season.
This year, the Aussie Open is making headlines for the number of big-name players who will miss the action because of injury.
Former World No 1s Andy Murray and Serena Williams have pulled out of the season's first Grand Slam.
Other prominent names who have pulled out are Kei Nishikori, Victoria Azarenka and our very own Sania Mirza.
A look at some of the big names we won't see at Melbourne Park this year.
Serena Williams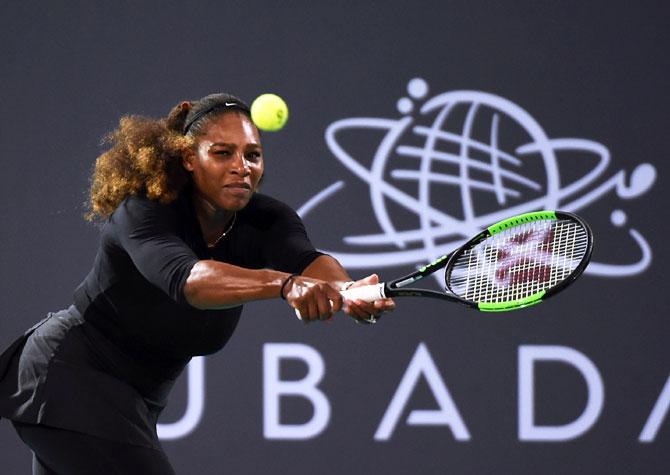 IMAGE: A heavy-footed Serena Williams suffered defeat on her comeback in Abu Dhabi. Photograph: Tom Dulat/Getty Images
Eleven months after winning her seventh Australian Open and 23rd Grand Slam deep into her first trimester, Serena will skip Melbourne this year.
The 36 year old lost an exhibition match in Abu Dhabi last week, her first competitive action in almost a year after giving birth to her daughter in September.
'After competing in Abu Dhabi I realised that although I am super close, I'm not where I personally want to be,' Serena said.
'My coach and team always said "Only go to tournaments when you are prepared to go all the way._ I can compete -- but I don't want to just compete, I want to do far better than that and to do so, I will need a little more time.'
'With that being said, and even though I am disappointed about it, I've decided not to compete in the Australian Open this year.'
Andy Murray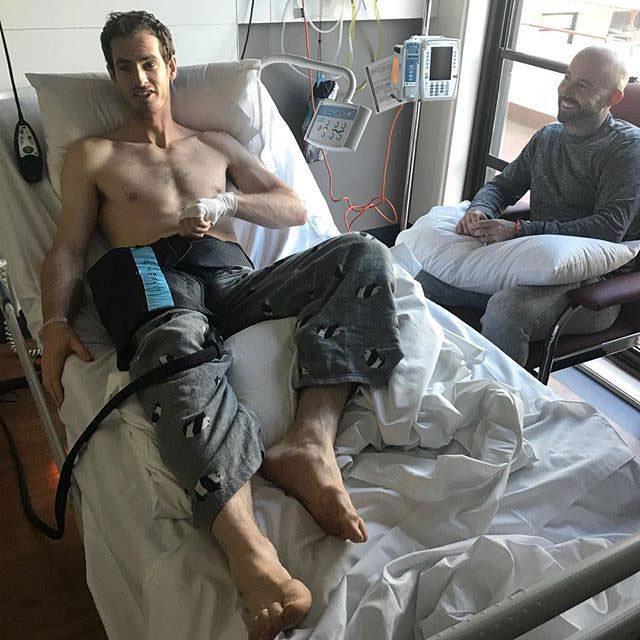 IMAGE: Andy Murray is all smiles as he recuperates in hospital after right hip surgery. Photograph: Kind courtesy Andy Murray/Facebook
The five-time Australian Open finalist reluctantly made the call to pull out of his second successive Grand Slam because of a long-standing hip injury.
The 30 year old took a detour to Melbourne to undergo surgery before heading home in the hope that he will recover in time for the grass court season.
'I've been fairly competitive with the top 50 players in the world in Brisbane when I'm struggling to move,' said Murray following surgery.
'And I made the quarter-finals at Wimbledon when I literally couldn't walk and was in so much pain. So if I can get myself to 95 per cent of my best I believe that's enough to compete at the highest level.'
Kei Nishikori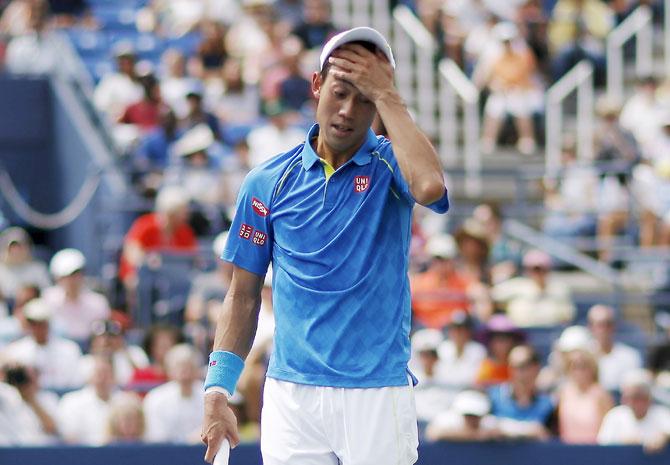 IMAGE: Kei Nishikori. Photograph: Mike Segar/Reuters
The 28 year old has been sidelined with a wrist injury since last August and feels he needs more time to continue his rehab.
He isn't just ready for the rigours of five-set matches.
The Japanese ace, who reached the fourth round in Melbourne last time out, spoke of being hurt to miss his 'home' Slam, but added that his rehab is 'going well'.
Victoria Azarenka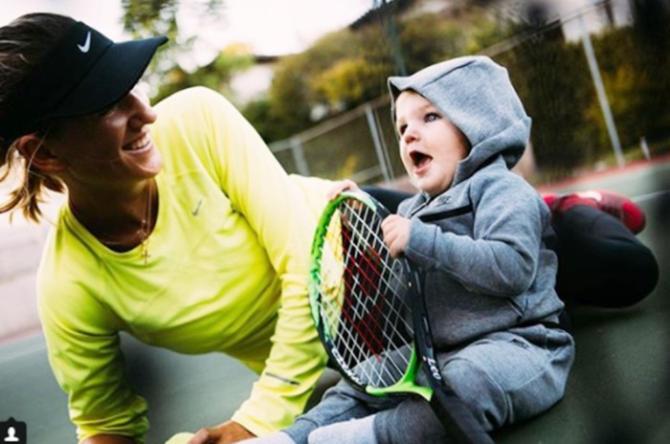 IMAGE: Victoria Azarenka with her son Leo. Photograph: Kind courtesy Vichka35/Instagram
The Belarusian will miss out on a second straight Slam due to the ongoing legal battle over the custody of her son Leo.
The two-time champion -- in 2012 and 2013 -- had been handed a wildcard by the organisers, but was forced to turn it down due to off-court issues.
The former No 1 is unable to take her young son out of California for legal reasons and hasn't competed since Wimbledon last summer.
Sania Mirza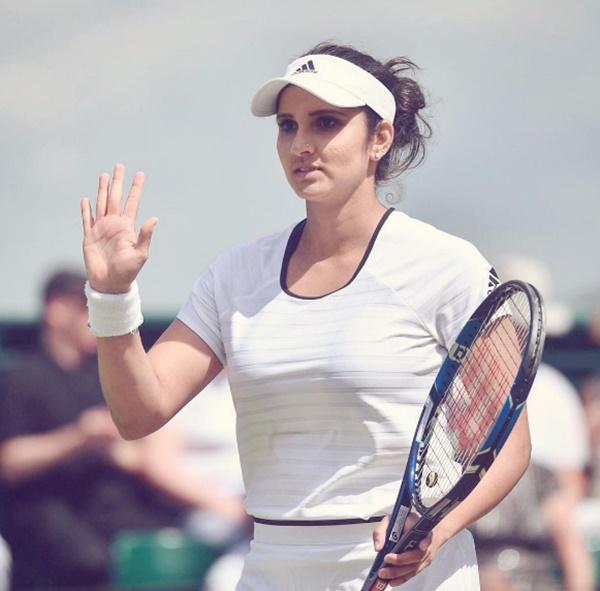 IMAGE: Sania Mirza will be missed. Photograph: Kind courtesy Sania Mirza/Instagram
The Indian tennis ace will miss the Australian Open owing to a knee injury and could undergo surgery to treat the condition.
Sania is suffering from a condition called 'jumper's knee' in her right leg.
She won the 2016 Australian Open women's doubles title with Martina Hingis.
Sania says she is okay walking with the injured knee, but playing is painful.
Svetlana Kuznetsova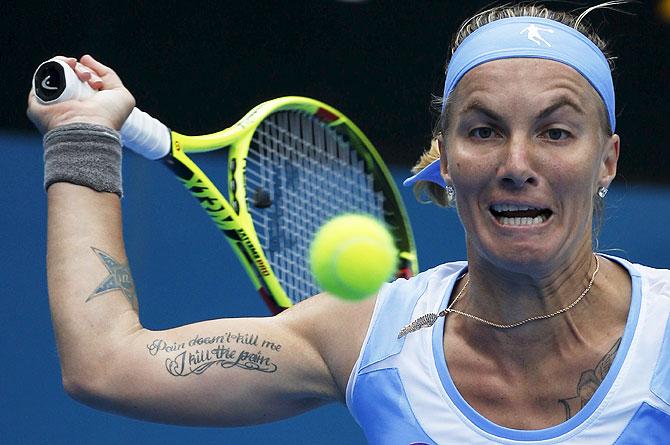 IMAGE: Svetlana Kuznetsova in action. Photograph: Jason Reed/Reuters
The two-time Grand Slam winner withdrew from the Australian Open after having surgery on her left wrist.