Be it the jam-packed stadiums at the UEFA Champions League, NBA or cricket series, there are certain events that enthralls fans.
The tennis calendar took an exiting turn with the advent of the second season of Indian Premier Tennis League (IPTL). It brought a galaxy of stars like Roger Federer, Rafael Nadal, Martina Hingis, Serena Williams and India's Sania Mirza under one roof.
More than 10,000 fans turned up to watch the much-awaited contest between the two greats of the game, but it was Nadal who emerged the clear crowd favourite.
The 'King of Clay', clearly enjoying the adulation, smiled and waved at adoring fans who shouted their lungs out, chanting "Rafa.... Rafa".
Off the meadows of sporting field, another cricket star, Rohit Sharma, got hitched. His marriage was a star-studded affair.
Be ready to be amazed as Rediff.com encapsulates all the sporting action from the past week in this super photo feature.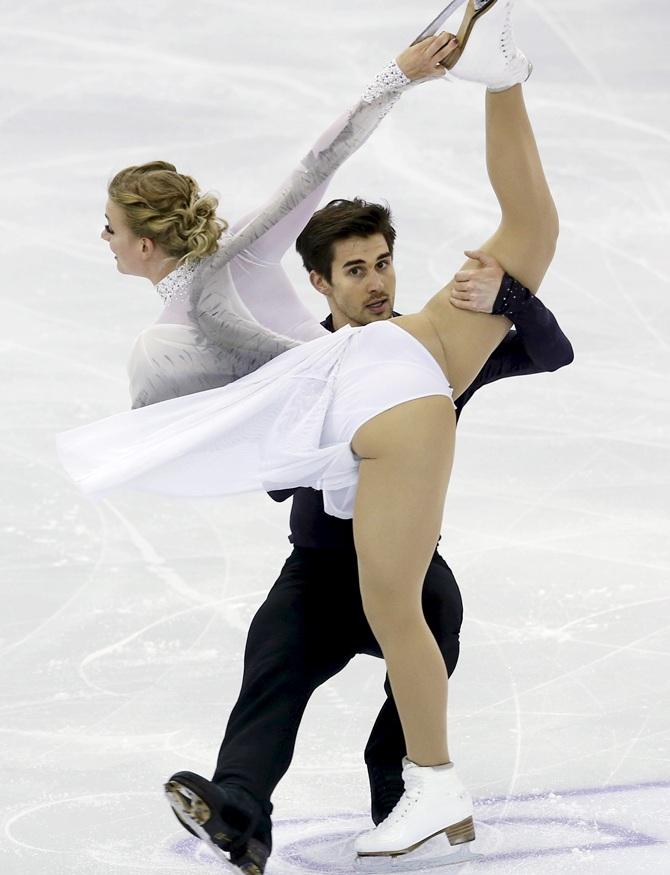 IMAGE: Madison Hubbell and Zachary Donohue of the US perform during the ice dance free program at the ISU Grand Prix of Figure Skating final in Barcelona. Photograph: Albert Gea/Reuters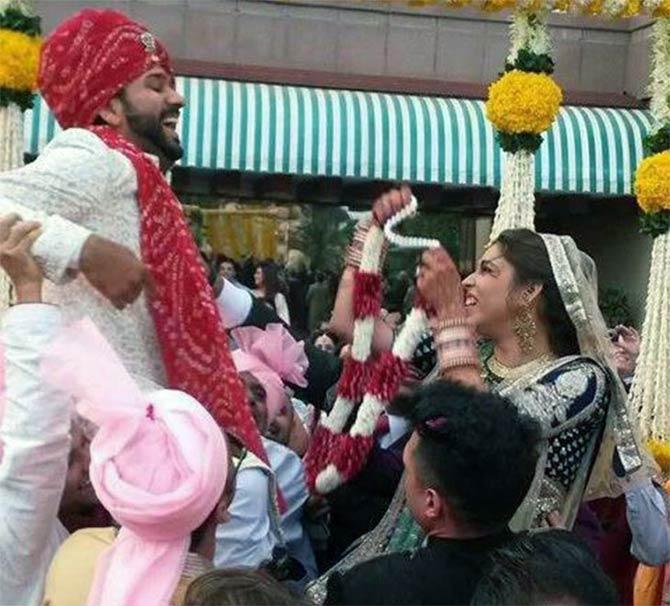 IMAGE: Rohit Sharma is the sixth Indian cricketer to get married this year. After the likes of Dinesh Karthik, Suresh Raina and, more recently, Harbhajan Singh, it was the turn of Rohit. Photograph: Twitter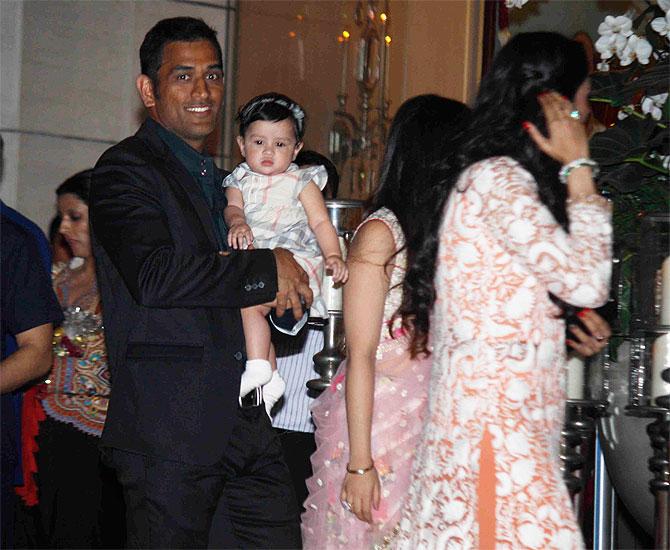 IMAGE: India's limited-overs' team captain Mahendra Singh Dhoni's daughter, Ziva, was the centre of his attention at ROhit Sharma's wedding reception. Photograph: Twitter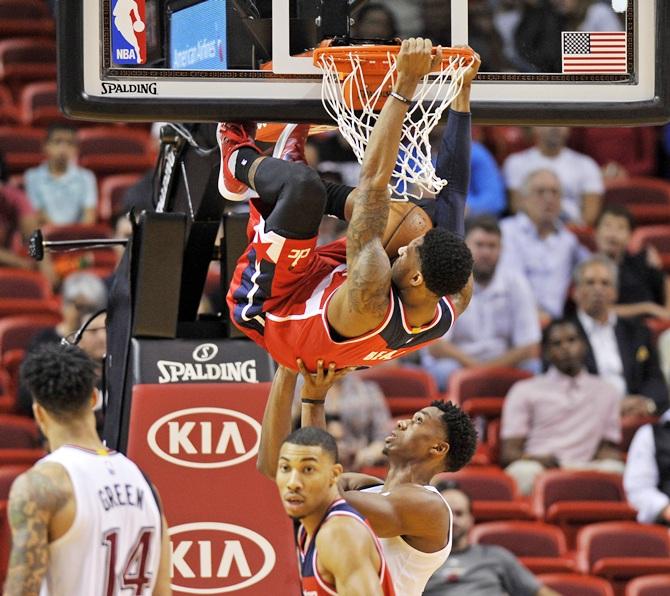 IMAGE: Miami Heat center Hassan Whiteside (21) holds up Washington Wizards guard Bradley Beal (3) while dunking the ball during the second half at American Airlines Arena. Photograph: Steve Mitchell/Reuters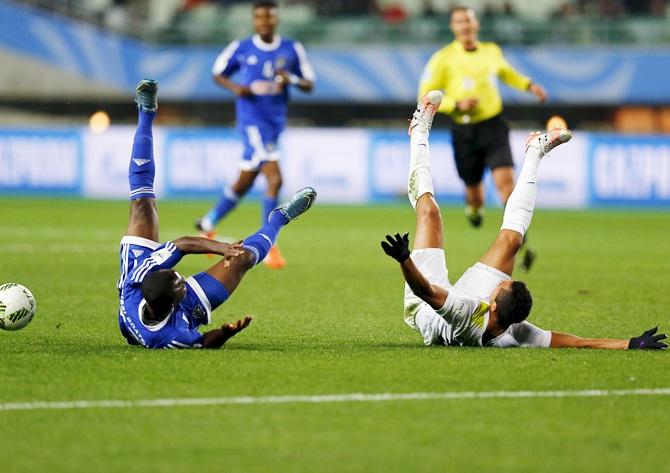 IMAGE: Richard Boateng, left, of TP Mazembe of the Democratic Republic of Congo, and Douglas of Japan's Sanfrecce Hiroshima, fall on the ground after battling for the ball during the Club World Cup quarter-final in Osaka. Photograph: Thomas Peter/Reuters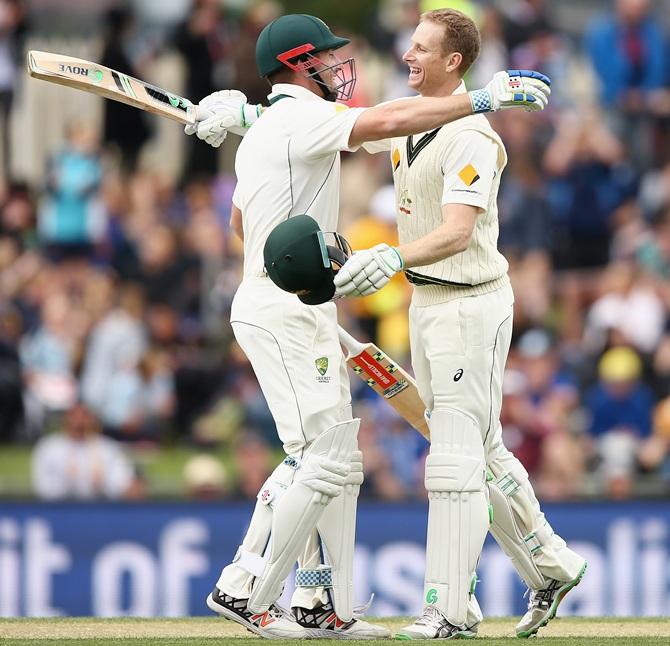 IMAGE: Australia's Adam Voges celebrates with teammate Shaun Marsh during Day 2 of the first Test against the West Indies in Hobart. Voges and Marsh combined to score 449 runs, the sixth highest partnership in Test history. Photograph: Cameron Spencer/Getty Images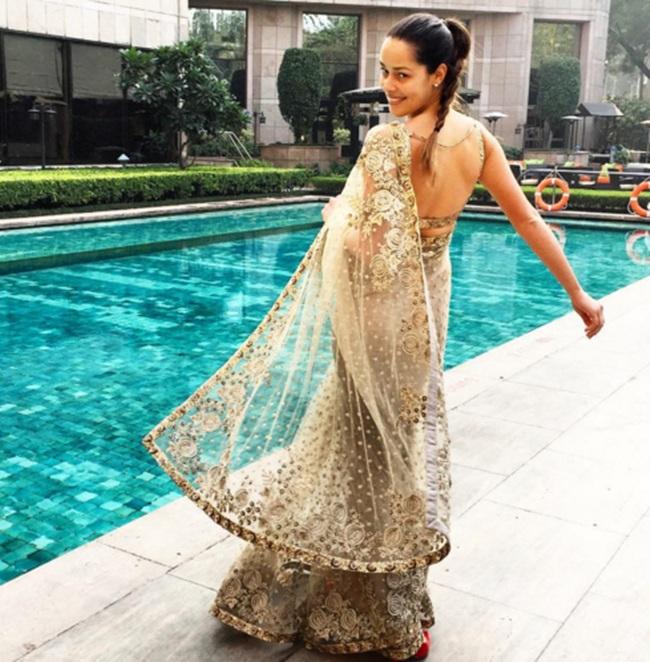 IMAGE: Tennis star Ana Ivanovic was in New Delhi for the second season of the International Premier Tennis League (IPTL).The 28-year-old took the opportunity to experience Indian culture and tried out the traditional saree look. Photograph: Twitter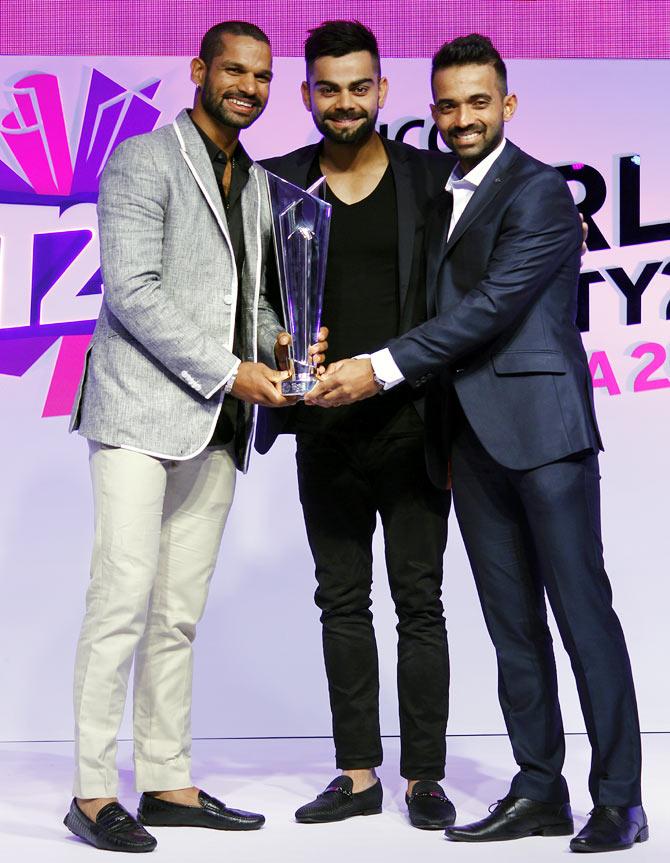 IMAGE: From left, India's Shikhar Dhawan, Virat Kohli, centre, and Ajinkya Rahane. Arch-rivals India and Pakistan were drawn in same group for the ICC World Twenty20 2016. The ICC on Friday announced the groups and fixtures for the World T20 tournament, which runs from March 11 to April 3 in India across eight venues. Photograph: Hitesh Harisinghani/Rediff.com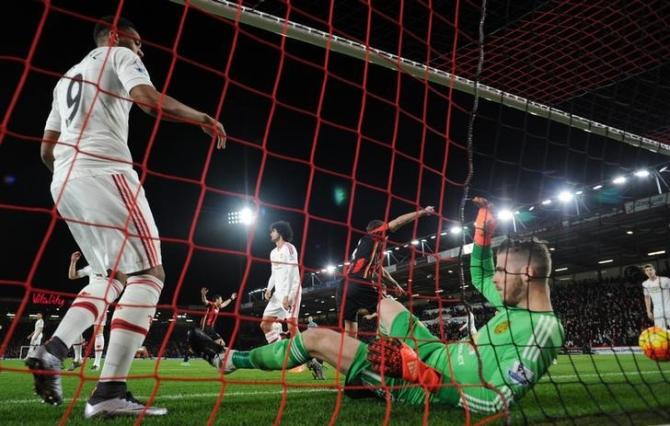 IMAGE: Manchester United's calamitous week hit rock bottom as Bournemouth famously consigned them to a 2-1 defeat on Sunday. United's David De Gea looks dejected after Junior Stanislas (not pictured) scores the first goal for Bournemouth direct from a corner kick. Photograph: Tony O'Brien/Reuters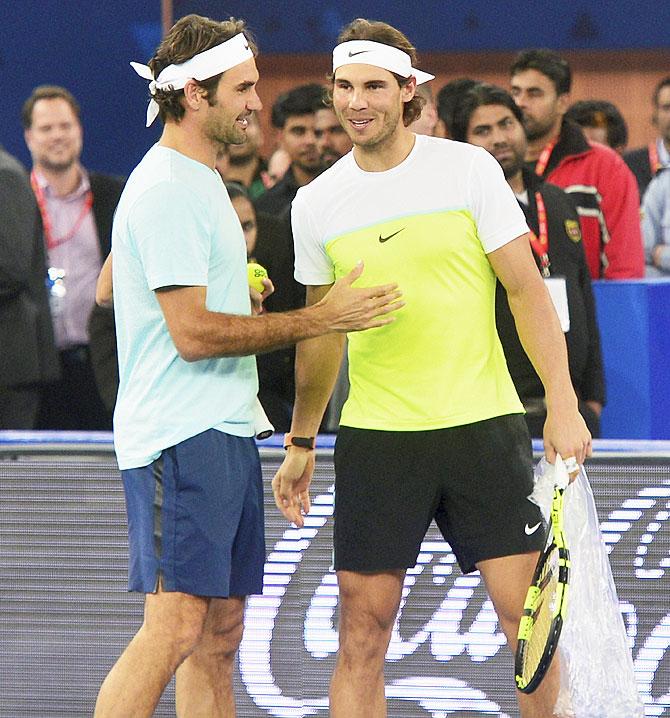 IMAGE: Indian Aces' Rafael Nadal beat UAE Royals' Roger Federer to win the last set 6-5 through a shoot-out and help the Indian team win the Delhi leg of the Indian Premier Tennis League in New Delhi on Saturday. Nadal and Federer produced an exhilarating display of quality tennis, with the 'Man from Mallorca' having the last laugh on what turned out to be a blockbuster conclusion to the International Premier Tennis League's India leg. Photograph: PTI