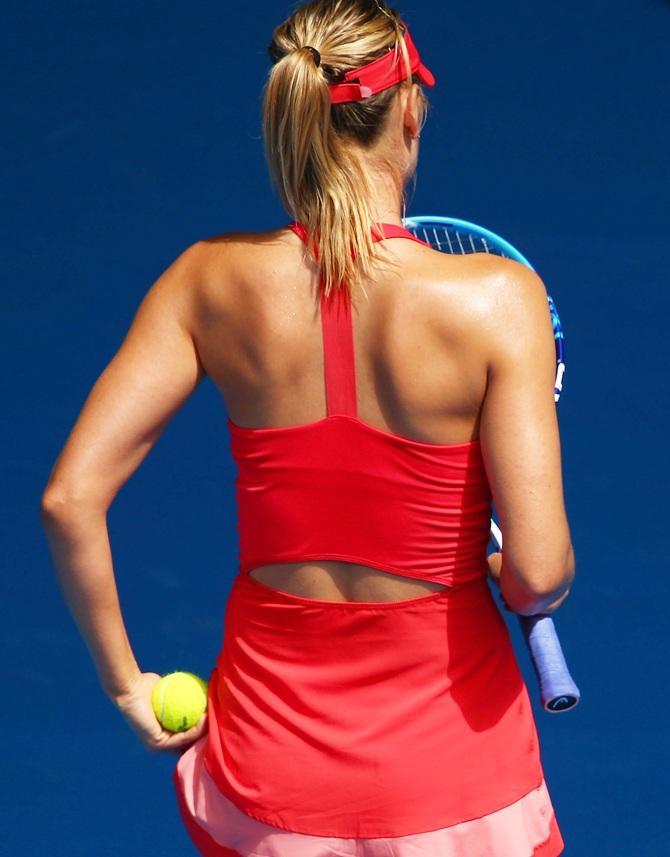 Maria Sharapova of Russia looks on in her semifinal match against Ekaterina Makarova. Photograph: Clive Brunskill/Getty Images
Serena Williams, who retains her World No 1 ranking by reaching the Australian Open final, will face the woman she has tormented for over a decade in 27-year-old Maria Sharapova, a five-time Grand Slam champion with a 2-16 losing record to the American.
The last time Sharapova beat Williams was at the Tour Championships in 2004.
Sharapova, a 2008 champion at Melbourne Park, lost to Williams in the 2007 final and again in the final at the 2013 French Open.
Terrible record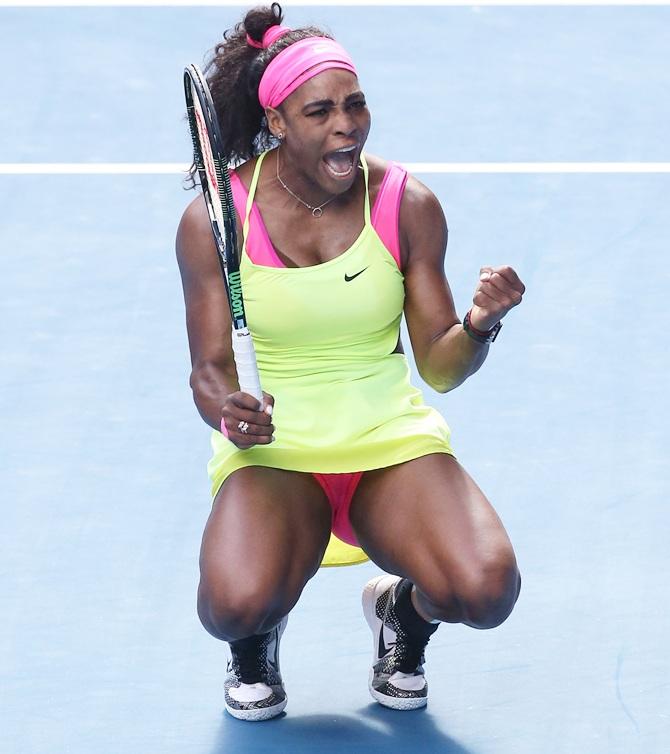 Serena Williams of the United States celebrates winning her semifinal match against Madison Keys. Photograph: Michael Dodge/Getty Images
Most streaks are eventually broken and Sharapova, fit and in ominous form, will take heart from her win over Ekaterina Makarova, having underlined the yawning gap between the best and the rest.
"I think my confidence should be pretty high going into a final of a Grand Slam no matter who I'm facing against and whether I've had a terrible record, to say the least, against someone," she said.
"It doesn't matter. I got there for a reason. I belong in that spot. I will do everything I can to get the title."
As with her trouncing of quarter-final opponent Eugenie Bouchard, Sharapova's game-plan seemed devastatingly simple -- winding up the forehand and bludgeoning anything remotely short of the baseline.
A nervous Makarova appeared wanting for any strategy, however, as she racked up unforced errors and shot tortured glances at her player's box in the opening games.
'It's been a really difficult matchup for me but I am a competitor'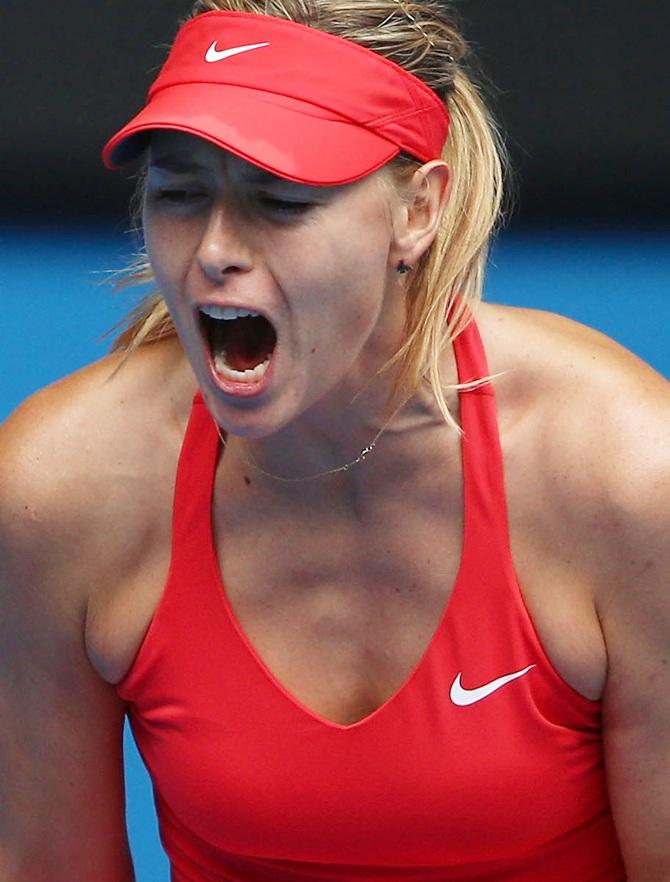 Maria Sharapova of Russia reacts to a point. Photograph: Hannah Peters/Getty Images
Sharapova will be busy before Saturday's final working out how to beat Williams after 15 straight losses.
"I think her power and her aggressiveness, I think that's always made me a little bit too aggressive, maybe going for a little bit more than I had to," she said.
"She's great at making players hit that shot that you don't necessarily have to go for.
"It's been a really difficult matchup for me but I am a competitor."