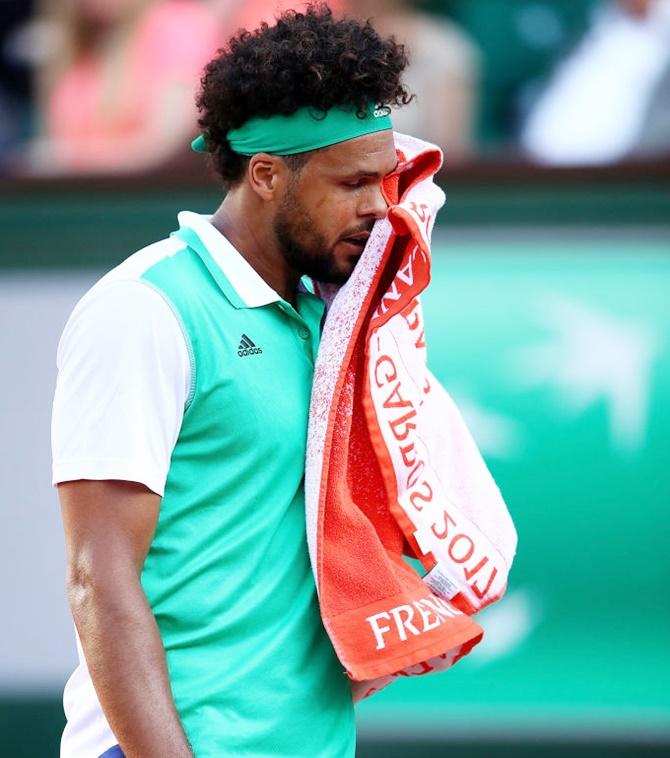 Frenchman Jo-Wilfried Tsonga has withdrawn from the US Open due to a long-term knee problem, the United States Tennis Association said on Monday.
Tsonga, three times a quarter-finalist at Flushing Meadows, has not played since a semi-final defeat at the Open Sud de France in February. He had knee surgery in April.
The 33-year-old, now ranked 64 in the world, will be replaced in the main draw by Australian James Duckworth.
The season's final grand slam begins on Aug. 27 in Flushing Meadows.
Halep withdraws from final US Open tune-up with Achilles injury
World number one Simona Halep has withdrawn from the final US Open tune-up event in Connecticut with an Achilles injury, the Romanian said on Monday.
The French Open champion, whose North American hardcourt campaign included a win in Montreal and a runnerup finish in Cincinnati, said she needed time to recover for the year's final grand slam after two weeks of competitive matches.
"I really wanted to play it and I saw that many fans bought tickets to see me here, but I feel very sore with my Achilles, and I need some rest," Halep, who has not competed in the event since 2014, said in a statement released by the tournament.
"I had so many matches in the last two weeks, so it's tough. See you next year, and all the best."
Halep, who lost in three sets to Dutchwoman Kiki Bertens on Sunday in Cincinnati, was scheduled to play on Tuesday in New Haven where she won the title in 2013.
"Hopefully Wednesday or Thursday I can get back on the court," Halep, 26, told reporters. "I need to physically rest and to emotionally and mentally rest. I'll see day by day how it goes."
Halep said the injury is a recurring issue that forced her to miss time earlier this season, including the Wimbledon tune-up at Eastbourne.