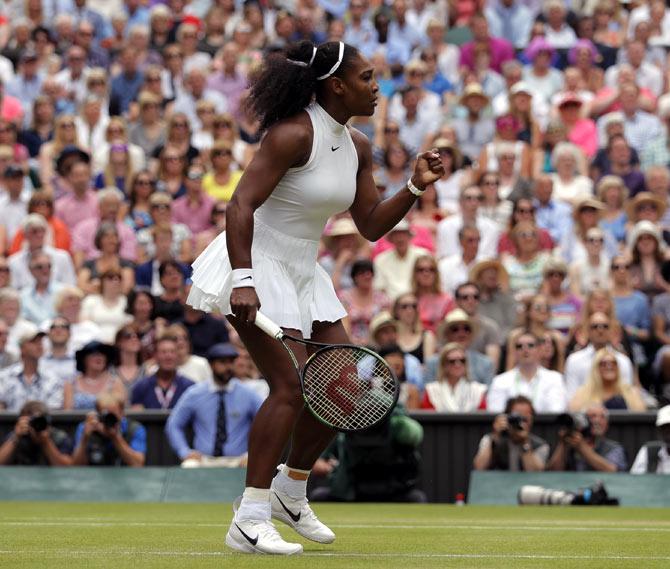 American Serena Williams was third time lucky as she finally equalled Steffi Graf's long-standing record of 22 Grand Slam wins after defeating Germany's Angelique Kerber 7-5, 6-3 in the Wimbledon final on Saturday.
Apart from this record, the World No 1 has broken and set many other marks throughout her career.
Here is a quick glimpse of Serena Williams's professional era records, facts that make her a great champion:
- By winning a 22nd grand slam title, the American drew level with Steffi Graf at the top the standings
- At 34, she is the oldest woman to win a major
- She's won nine grand slam titles since turning 30. Margaret Court and Martina Navratilova won three majors each after turning 30.
- She has the longest winning span between majors -- 16 years 10 months between 1999 US Open and 2016 Wimbledon. (Chris Evert, Navratilova and Graf had 12-year spans)
- Tops the prize money list with more than $80 million. Maria Sharapova is next on the list with $36.8 million.
These figures prove beyond doubt that the World No 1 is one of the greatest ever players of the modern era to grace the tennis courts world over.