A summary of sports events and persons who made news on Tuesday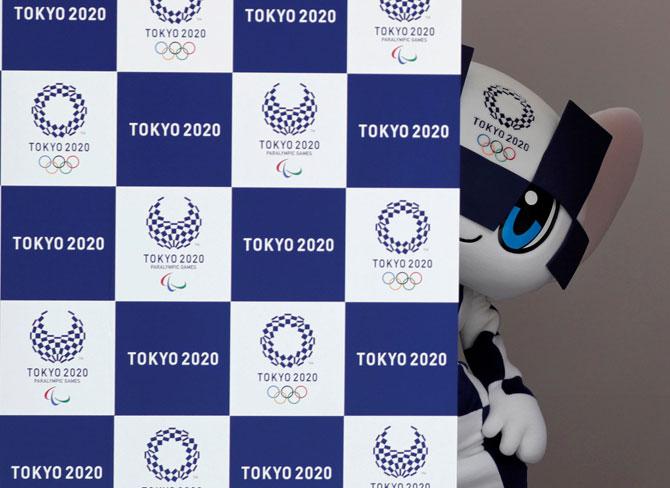 The opening and closing ceremonies at the Tokyo 2020 Olympics will reflect themes of 'reconstruction' and 're-birth' that have run through preparations for the Games, newly-appointed creative director Mansai Nomura said on Tuesday.
Over the last two decades, the opening and closing ceremonies of the Olympics and Paralympics have become an increasingly important medium for the host nation to show off its history and culture as well as communicate key messages.
It appears Tokyo 2020 will be no different and Nomura, an actor who features in a traditional form of Japanese comedic theatre know as Kyogen, spoke of recovery with a focus on the future and embracing life.
"We are alive," the 52-year-old told a news conference.
"(We have) experienced war and being victims to natural disasters, this devastation and tragedy. With this in mind, we need to turn our eyes to life.
"The earth is a repetition of death and life and in this cycle we are alive."
A key theme in the run-up to the Games has been the recovery from the devastating earthquake that struck Japan in 2011.
Nomura, who rejoices in the official title of chief executive creative director, has been tasked with orchestrating the ceremonies for the Olympics and Paralympics around four themes of peace, co-existence, reconstruction and future.
Although he would not give too much away about the content of the ceremonies, he suggested re-birth would be a key theme.
"So, maybe things that are born or nurtured and developed, something like that ... I shouldn't say more otherwise I will be giving out too much," he said with an enigmatic smile.
"We are alive, we are allowed to live. This is not something limited or unique to Japan, but this spirit and humble mind are part of the spirit of Japan."
Nomura is famous in Japan for capturing the essence of the ancient art of Kyogen theatre, while bringing the form to a new generation through modern interpretations.
"I want the message to come across visually with methods of tradition and traditional ways," said Nomura.
"At the same time, in order to realise those methods in an effective and realistic way, to communicate with people in a modern way, to move them and inspire them, there are a number of technologies to achieve that end."
The Tokyo Olympics will run from July 24 to August 9 next year with the Paralympics following from August 26 to September 6.
Kenya wants no discrimination in new IAAF anti-doping rules
Doping is a global menace and there should be no discrimination in the tough new anti-doping rules announced by the sport's governing IAAF at its council meeting in Buenos Aires last week, a senior Kenyan athletics official said on Monday.
Under the rules approved by the International Association of Athletics Federations, Kenyan athletes will be among those required to have at least three out-of-competition doping tests in the 10 months before a world championships or Olympics.
"The rigorous dope testing Kenyan athletes will be subjected to is a necessary evil to safeguard the interest of the majority of those who overwhelmingly run clean," Barnaba Korir, a member of Athletics Kenya's (AK) Executive Committee, told Reuters.
"It's however our belief this is done with the assurance that doping is a global menace and has to be fought as such without discrimination. AK will cooperate fully to fulfil its objectives and help reduce and eventually eliminate this vice."
Up to 50 Kenyan athletes have failed dope tests in the past six years, among them 2016 Rio Olympics marathon champion Jemima Sumgong and former Olympic and three-time world 1,500m champion Asbel Kiprop, who has repeatedly denied any wrongdoing.
Kiprop's case is with the Athletics Integrity Unit (AIU), an independent body that manages all doping-related matters, which is due to hold a hearing in London next month. [nL8N1TH2V7]
Under the new anti-doping rules announced on Friday, the IAAF has divided its member federations into three categories which will have different obligations based on their success in athletics and the perceived risk of doping. [nL4N1UO01T]
Kenya is in Category A along with eastern African rivals Ethiopia, Belarus and Ukraine, who were described by the IAAF as "member federations majorly at risk of doping."
Previously, obligations under the anti-doping code were focused mainly on individuals rather than member federations.
The AIU recommended the new regulations to the IAAF as a crucial step in protecting the integrity of the sport.
The power to categorise members into one of the three groups will rest with the AIU board and the new rules will come into effect from 2019, a year before the Tokyo Olympics.
The AIU replaced the IAAF's anti-doping department in April last year and handles aspects including testing, intelligence and investigations related to misconduct within the sport.