A summary of sports events and sports persons, who made news on Wednesday.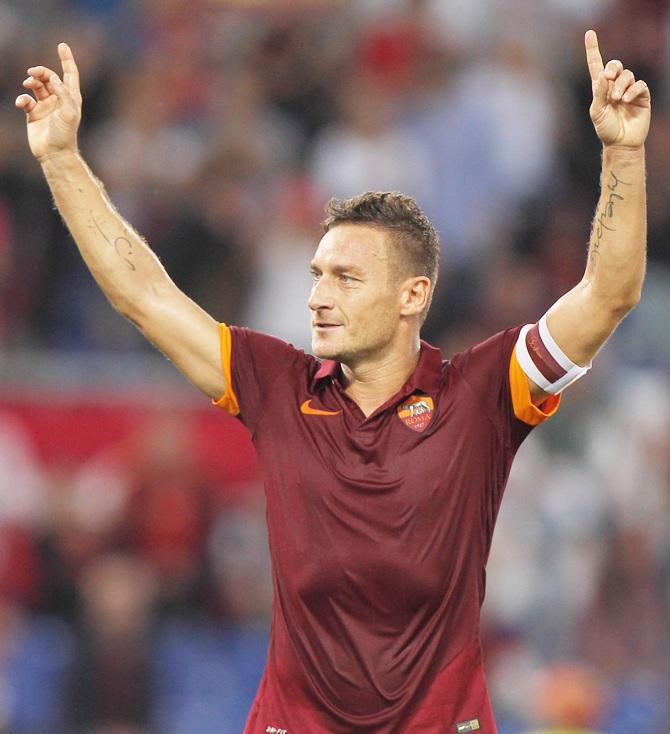 IMAGE: AS Roma's Francesco Totti. Photograph: Paolo Bruno/Getty Images
AS Roma stalwart Francesco Totti declined on Wednesday to confirm he will retire at the end of the season, apparently contradicting comments made by the club's sporting director Monchi last week.
Totti was asked by Italian media during an event in Rome to confirm that May 28 - the last day of the Serie A season -- would be his last match. He simply replied: "I don't know."
Last week, Monchi had told reporters: "There is an agreement with the club that this will be his last year and then he will continue as a director. I want him on my side because he is Roma and can teach me what Roma is."
Totti, 40, has been at Roma since he was 13, made his first-team debut in 1993 and became the club's all-time appearance record holder and top scorer. He captained Roma to the 2001 Serie A title and back-to-back Coppa Italia triumphs in 2007 and 2008. He is out of contract at the end of the season.
Totti, who also won the 2006 World Cup with Italy, is in his 24th season at Roma but has been used sparingly by coach Luciano Spalletti, with his 15 Serie A appearances including just one start and two halftime introductions from the bench.
In most other games, he has been brought on less than 20 minutes from the end.
Atletico defender Godin handed three-game ban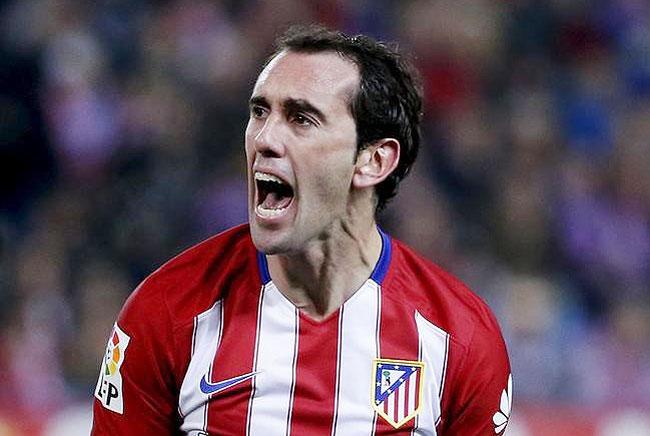 IMAGE: Atletico Madrid's Diego Godin. Photograph: Juan Medina/Reuters
Atletico Madrid centre-back Diego Godin has been banned for three league matches following his red card against Eibar on Saturday.
The Uruguayan was shown two yellow cards in two minutes towards the end of Atletico's 1-0 win for protesting, the second time for telling an assistant referee to "wear glasses", according to the referee's report.
After he was accused of insulting the officials again following his red card, Godin was hit with an extra two-game ban by the Spanish Football Federation on top of the mandatory one- match suspension.
Godin misses Atletico's final two La Liga clashes against Real Betis and Athletic Bilbao as well as their first league game of next season.
He should be in the side to face Real Madrid in the Champions League semi-final second leg later on Wednesday.
Malaysia appeal against North Korea AFC match in Pyongyang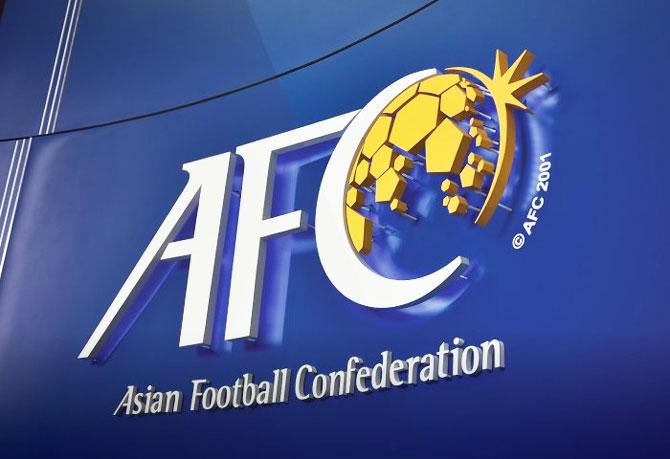 The Asian Football Confederation (AFC) is considering Malaysia's appeal against having to play an Asian Cup qualifier against North Korea in Pyongyang next month, the governing body said on Wednesday.
Diplomatic relations between the countries had soured following the assassination of Kim Jong-nam, the estranged elder half-brother of North Korean leader Kim Jong-un, at Kuala LumpurInternationalAirport in February.
As tensions rose over Kim's killing, the Malaysian national team was barred from travelling to North Korea, preventing them from playing the match originally scheduled on March 28.
The AFC said on Monday that the postponed Group B match would be played on June 8 following confirmation from the Football Association of Malaysia that no government travel restrictions are in place.
"I can confirm that we have received the appeal (from Malaysia) and we are considering it," an AFC spokesman told Reuters.
On Tuesday, Malaysia's sports Youth and Sports Minister Khairy Jamaluddin expressed concerns over the safety of the national football team in Pyongyang.
"The tension between Malaysia and North Korea may be over but the country (North Korea) is facing several issues involving the outside world," he told reporters.
Paris 2024 Olympic bid chiefs cheer Macron election win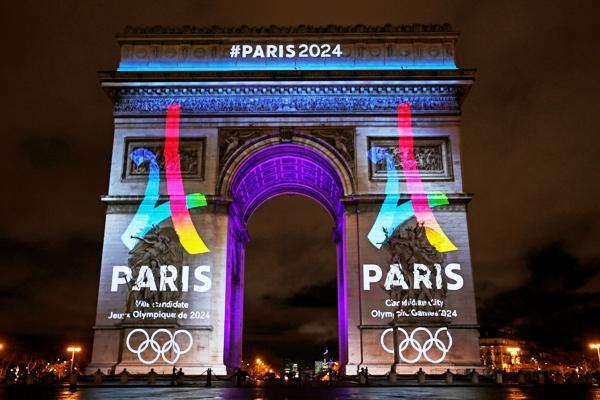 IMAGE: Arc De Triomphe is lit up with the 2024 Olympic Games bid logo in Paris. Photograph: Benoit Tessier/Reuters
Organisers of Paris' 2024 Olympics bid are cheering the election victory of Emmanuel Macron, optimistic that his youthful appeal and his internationalist outlook will be a boost to the French campaign.
Paris is going head-to-head against Los Angeles for the 2024 games and Macron, who assumes the presidency on Sunday, has signalled his intent to meet with a visiting International Olympic Committee delegation who land the same day.
Look at how the international press is referring to him -- he's a young leader, above political divisions, open to the international world. Those are the values we're defending. It's easy for us to ride that wave," co-bid leader Tony Estanguet told reporters on Wednesday.
Macron won Sunday's run-off vote by an emphatic margin over his far-right rival Marine Le Pen, whose pugnacious anti-European Union, nativist rhetoric jarred with the Olympic community's world view.
The IOC evaluation commission's three-day visit comes four months before an announcement is expected in Lima on September 13.
Describing the 39-year-old centrist's win as a blessing for the 2024 bid, Estanguet said: "Macron wants to meet them, even if it's complicated for him, schedule-wise."
The French capital is widely seen as favourite to win the 2024 Olympics. The city has not hosted the Summer Games since 1924, failing in bids for the 2008 and 2012 Olympics.