Arsenal announce 12.5% pay cuts for players, coaching staff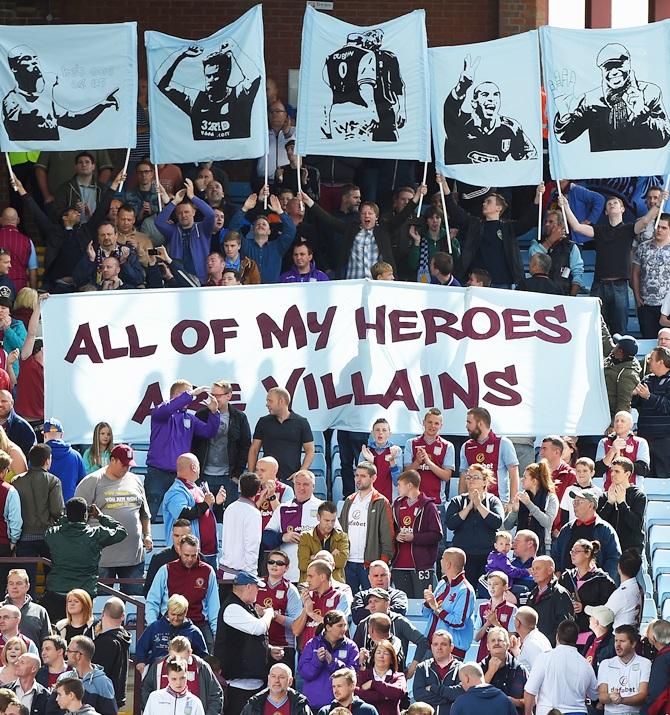 Arsenal's players and coaching staff have agreed a 12.5% salary cut due to the COVID-19 pandemic, making the London-based club the first in the Premier League to announce such a measure.
Several Premier League clubs have furloughed employees since the new coronavirus outbreak while others, such as West Ham United and Southampton, have said their players have accepted wage deferrals.
League leaders Liverpool, Tottenham Hotspur and Bournemouth reversed decisions to furlough non-playing staff following criticism.
"We are pleased to announce that we have reached a voluntary agreement with our first-team players, head coach and core coaching staff to help support the club at this critical time," Arsenal said in a statement on Monday.
"Reductions of total annual earnings by 12.5% will come into effect this month, with the contractual paperwork being completed in the coming days."
Arsenal added that "agreed amounts" would be repaid if specific targets primarily linked to success on the pitch were met in the seasons ahead.
The club said the agreement with players was based on the assumption of the 2019/20 season being completed and the club receiving its full share of broadcasting revenues.
"The resulting savings will help cover some of the financial risks we have this season in relation to our matchday and commercial income," the club added.
Arsenal were ninth in the league table, eight points adrift of fourth place which guarantees qualification to the lucrative Champions League, when soccer in England was suspended indefinitely last month due to the outbreak of the novel coronavirus.
Valencia announce pay cut to cope with suspension of play
La Liga side Valencia have joined other top Spanish clubs in announcing a pay cut for players and coaches to help ease the financial impact caused by the suspension of play due to the coronavirus pandemic.
A statement from the club on Monday said many of its non-playing staff would be able to receive their full salary during the period of inactivity following an agreement with the players.
Valencia did not give details of the pay cut agreements.
"First team and academy players and coaches as well as the board of directors have shown a huge commitment to help the club and guarantee its economic stability at a time of great difficulty and uncertainty for everyone," said the statement.
"Also, due to the club's commitment to protect its most vulnerable workers in the face of the uncertain development of this situation, Valencia will supplement the incomes of a large percentage of its employees.
"The club would like to show its gratitude to the first team players for showing solidarity by reducing their salaries in order to help the club to protect its workers and their families in such complicated circumstances."
Valencia were seventh in La Liga when football in Spain was indefinitely postponed last month with 11 games remaining. Barcelona lead the standings by two points over Real Madrid.
Barcelona and Atletico Madrid had previously announced 70% pay cuts agreed by players and coaches to ensure other employees would continue to receive their full salaries.
Real Madrid's players and coaches have pledged to take an annual pay cut of between 10 and 20 per cent.
China FA proposes minimum 30 percent pay cut because of virus
The Chinese Football Association has proposed clubs slash wages of players and coaches by at least 30 per cent to cut costs because of the coronavirus, state media said.
The People's Daily said that the CFA is now awaiting feedback from teams in the top-tier Chinese Super League (CSL) and the two divisions below.
The CSL season was supposed to begin on February 22 but was indefinitely postponed after coronavirus emerged in central China in December, before spreading worldwide.
"After the opinions are collected and revised, the Chinese Football Association will report to FIFA and other relevant departments," the state-run newspaper said.
"It is understood that the target of the Chinese Football Association (wages cuts)... does not include youth players and ordinary employees with relatively low salaries," People's Daily added.
The CSL has enticed foreign coaches and players in recent years with vast pay packets.
Australia cricket board chief Roberts defends staff pay cuts
Cricket Australia (CA) Chief Executive Kevin Roberts has said deep staff pay cuts were necessary to shore up the game's finances amid the coronavirus shutdown, despite the governing body holding tens of millions of dollars in stock investments.
CA announced plans to furlough almost 80% of staff last week, putting them on 20 per cent pay until June 30 when it is hoped more will be known about how long government curbs to control the coronavirus will last.
The cuts, which will save A$3 million ($1.89 million), have drawn criticism from media pundits, given CA had some A$90 million in reserves at the end of March including A$36 million in stock investments.
Roberts, however, said CA had to be prepared for further blows to the game's finances if a sustained shutdown put paid to all cricket in 2020, including the Twenty20 World Cup on home soil in October and hosting India in a lucrative test series.
"It wasn't an over-reaction because we're dealing with a situation that's hitting us unfortunately at the low point of our cash cycle over four years," Roberts told reporters in a video conference call on Tuesday.
"In early September ... if there's more shots (to CA's finances) as we've had over the last month or more, that in fact would effectively chart a path to zero if we weren't to take drastic action.
"Then you layer on top of that the possibility that the international season doesn't go ahead, that's an issue of hundreds of millions of dollars."
Players, who are paid a share of total revenues generated by the game, also face significant pay cuts if the shutdown continues deep into the year.
Roberts was CA's lead negotiator in acrimonious talks for a new collective bargaining agreement with the players union in 2017, and was ultimately defeated in his attempts to have them agree to abandon a long-standing revenue-sharing model.
He declined to confirm whether CA would ask players to take pay cuts even before the full extent of the financial impact from the shutdown is known.
"We're working through the detail of player payments with the ACA (Australian Cricketers' Association)," he said.
"What we've all seen and heard ... they're acknowledging everyone has a role to play here in helping to fight this situation, including the players in Australia's national teams."
Roberts added that all options were on the table for domestic and international cricket, including playing the entire India entire test series at a single venue or at closed stadiums, if required to manage the health risks.