David Ferrer has ensured Spanish representation at the ATP World Tour finals by booking his place at the eight-man finale taking place in London for the fourth year next month.
Ferrer joins his compatriot Rafa Nadal as one of the five players guaranteed a place in the year-ender, although the injured Nadal has not played a match since June and the chances of him lining up at the O2 Arena are diminishing.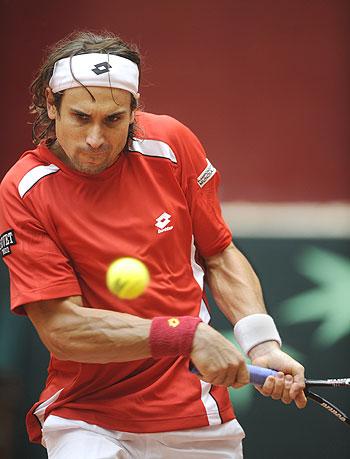 World No 1 Roger Federer, Novak Djokovic and Andy Murray have also qualified.
Ferrer, ranked fifth in the world, has enjoyed another consistent season, qualifying for his fourth consecutive ATP finals on the back of winning five titles this year.
"I am very happy because to qualify for the World Tour Finals is a great achievement," the 30-year-old Ferrer said.
"It's always one of my goals at the beginning of each year. I look forward to coming back to the O2 in London to play against the best players in the world in November. The atmosphere in the stadium is incredible there."
Ten-times Grand Slam champion Nadal has not written off his hopes of appearing in London but earlier this month said it would be difficult after a long recovery from the knee problems that have dogged his career.
Should he not recover, the ninth-ranked player, currently Serbia's Janko Tipsarevic, would qualify for the round-robin tournament. Czech Tomas Berdych, Argentina's Juan Martin Del Potro and last year's runner-up Jo-Wilfried Tsonga of France are also on the brink of qualifying.
The tournament begins on November 5.