A summary of sports events and persons who made news on Wednesday.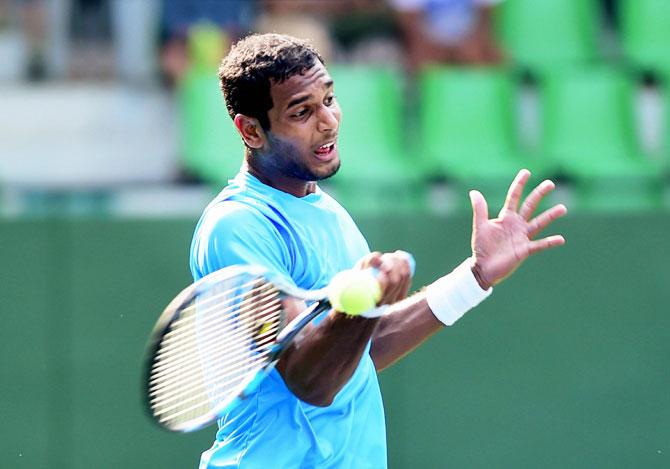 Ramkumar Ramanathan yet again failed to break into a Grand Slam main draw, losing in the second round of the men's singles qualifying event at Wimbledon to Poland's Kamil Majchrzak.
The unseeded Indian lost 6-7 (5), 3-6 to 11th seed and world number 111 in 79 minutes.
Ramkumar, who possesses a big serve and lethal inside-out forehand, did not get a single breakpoint in the match while his opponent converted two of the seven he forced.
The 24-year-old from Chennai, ranked 154, has been trying to qualify for the main draw of a Grand Slam since 2015 but hasn't succeeded.
The closest he came to making the main draw was in 2018, when he reached the third and final qualifying round at the Australian Open.
Boxer Neeraj ruled out of Amir Khan showdown after accident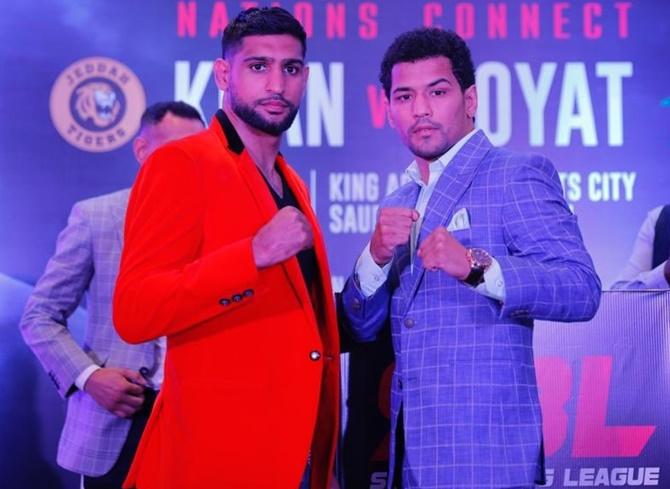 Indian pro boxer Neeraj Goyat has been hospitalised after suffering 'severe injuries' following a car accident, ruling him out of next month's WBC Pearl World Championship clash against British star Amir Khan.
The 27-year-old from Haryana met with the accident when he was returning home after training.
Neeraj was set to take on Khan, a two-time world champion, in the WBC Pearl World Championship bout in Jeddah, Saudi Arabia on July 12.
"We are very sad to inform that our star Indian boxer Neeraj Goyat who was preparing for his mega fight against Amir Khan met with a car accident last night that has caused him severe injuries on his head, face and left arm. He is currently in hospital and we wish him a speedy recovery," Bill Dosanjh, Promoter of the Super Boxing League, said in a statement.
The organisers are now looking for a replacement for Neeraj.
"We are in the process of looking for Neeraj's replacement. Please bear with us till we announce the new opponent of Amir Khan," the statement said.
Neeraj is the WBC Asia welterweight titleholder and has a record of 11 wins including two knockouts, three losses and two draws till date.
IOC excludes boxing body from Tokyo Olympics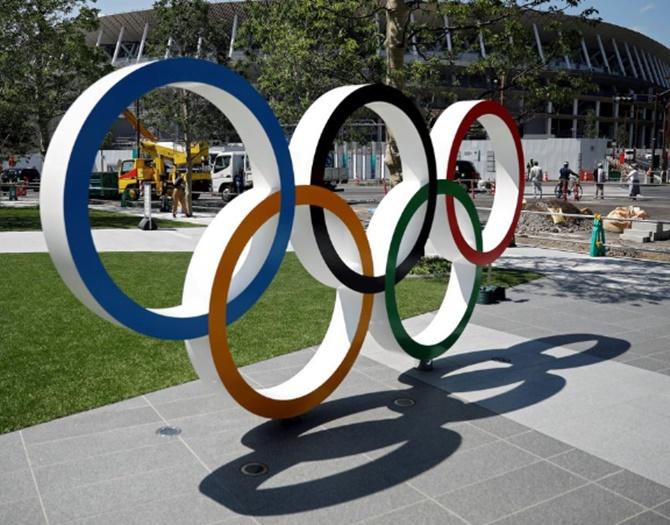 The International Olympic Committee on Wednesday officially took over the boxing qualification and competition for next year's Tokyo 2020 Olympics and suspended international boxing federation AIBA following a vote at its session.
The IOC voted unanimously to implement a recommendation of its executive board to oust AIBA from the Tokyo 2020 Games over issues surrounding its finances and governance and suspend the body until the issues are resolved.
AIBA has been in turmoil over its finances and governance for years with the federation $16 million in debt and an ongoing bitter battle over the presidency that has split the body internally.
Serbian IOC member Nenad Lalovic, who heads an IOC task force to look into the ties with AIBA, earlier on Wednesday delivered a damning report to the IOC session, saying the association could reach a debt of as much as $29 million.
He also said AIBA had failed to reform at the top of the organisation.
AIBA president Gafur Rahimov suspended himself from the post in March because of his presence on an U.S. Treasury Department sanctions list "for providing material support" to a criminal organisation. The Uzbek strongly denies the allegations.
Rahimov's presence on that sanctions list was extremely damaging to the IOC though he has been replaced on an interim basis by Mohamed Moustahsane.
"It exposes the IOC and its commercial partners to unacceptable reputational, legal and financial risks," he said.
Lalovic said AIBA's debt meant money would not go to sports and the athletes in the future and the organisation still faced problems with refereeing.
AIBA largely depends on Olympic Games revenues to survive between Games and has started letting people go as a result of its Olympic exclusion. The sport's governing body will discuss the IOC decision at its Executive Committee meeting on Thursday.
Japanese IOC member Morinari Watanabe, president of the international gymnastics federation, heads the task force to organise qualifiers and the Tokyo Games competition.
Four archers included in TOPS; proposals worth Rs 34 lakh cleared
Archers Tarundeep Rai, Atanu Das, Pravin Jadhav and Atul Verma were on Wednesday included in the Target Olympic Podium Scheme (TOPS) for 2020 Tokyo Games.
The decision was taken at a meeting of the Sports Authority of India's Mission Olympic Cell, chaired by SAI Director General Neelam Kapur. Proposals worth Rs 34 lakhs were also cleared.
Rai, Das and Jadhav were part of the Indian men's recurve team that won a silver medal at the World Archery Championships held in Hertogenbosch, Netherlands earlier this month.
The trio also earned an Olympic quota in the process, along with India securing three single quotas in the men's recurve individual event.
Verma is a bronze medallist in boy's recurve in the 2014 Youth Olympics.
According to a SAI statement, the athletes were chosen after a detailed analysis of their past and present performances.
Among other key decisions, the SAI has also cleared financial support for training and participation in overseas tournaments of wrestlers Pooja Dhanda, Bajrang Punia, Utkarsh Kale and Vinesh Phogat.
The committee also sanctioned the purchase of sports gear for Pooja Dhanda.
The committee approved the proposals of athletes Sreeshankar and Jinson Johnson to participate in competitions overseas, besides clearing shot-putter Tajinder Toor's proposal to hire a foreign coach, Ireneusz Bukowiecki, for a period of two months.
It also sanctioned the purchase of sports kit for paddler Manika Batra and approved Sharath Kamal's proposal to hire a physiotherapist Hirak Bagchi for a period of 12 days.
Tennis ace Rohan Bopanna's request about bearing the cost of urgent medical treatment incurred owing to knee injury he suffered during a tournament this month has also been sanctioned.
In shooting, the committee cleared proposals towards the training, participation and equipment requirements of Lakshay Sheoran, Angad Vir Singh Bajwa and Sanjeev Rajput.
Para-athlete Amit Saroha's proposal to hire a physiotherapist at SAI Sonepat, where he is currently training, was also approved.
"The physiotherapist may be utilised for other para-athletes who are training at the centre," the SAI statement added.